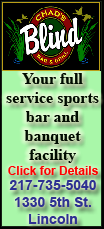 Judge Kevin Gross said in an eight-page order that the team had failed to show that the terms of its secured financing with hedge fund Highbridge Capital were fair, given the more favorable financial terms in MLB's unsecured loan offer.
The Dodgers previously rejected MLB's offer and had refused to negotiate with the league, arguing that its financing proposal was simply an attempt by baseball commissioner Bud Selig to take control of the team and force a sale.
While acknowledging an "underlying feud" between Selig and Dodgers owner Frank McCourt, Judge Gross said he was basing his decision on debtor-in-possession, or DIP, financing on the narrowest grounds possible and leaving arguments over the team's management for later.
"The court finds that the Baseball loan is not a vehicle for Baseball to control debtors," wrote Gross, who ordered the team to negotiate with MLB cooperatively and in good faith.
"Debtors and Baseball are entitled to the other's full cooperation in finalizing and administering an unsecured loan facility," he said.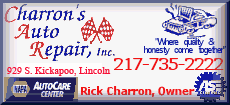 Rob Manfred, MLB's executive vice president for labor relations and human resources, issued a statement praising the ruling.
"We are pleased that the court has agreed with our position with respect to providing the DIP financing and shares our long-standing view that the proposal put forth by Major League Baseball is the best option for the Los Angeles Dodgers franchise," Manfred said. "Major League Baseball remains committed to serving the best long-term interests of the Dodgers and their fans."
Bruce Bennett, an attorney for the Dodgers, said he had spoken with McCourt, and that the Dodgers owner was satisfied.
"He was pleased that the financing will not have any impact on the Dodgers' reorganization strategy," Bennett said.
Bennett said the judge's decision addresses concerns about provisions in MLB's initial loan offer that the team viewed as potentially troublesome.
"Our concerns were about terms and conditions, and I think we've succeeded in getting terms and conditions we can live with," he said.
The Dodgers already have asked the league for a draft credit agreement reflecting the judge's requirements, said Bennett, adding that the loan agreement could be wrapped up as early as next week.
Thomas Lauria, an attorney representing Selig, said the league will be providing a revised loan agreement "in the very near future."
"We are very anxious to get this aspect of the case completed and behind us," said Lauria, adding that he was gratified that the judge recognized that the league wants to protect the Dodgers and ensure that the team is successful.
Bennett said that once a loan agreement with the league is reached, Highbridge will be repaid for advances it made to the Dodgers under interim financing approved by the judge, and that Highbridge also will be entitled to a $250,000 termination fee.