Floyd allowed four hits over 7 2-3 innings and Quentin hit a three-run homer in the fifth to give the White Sox a key 3-0 division victory over the Cleveland Indians on Friday night.
"These are formidable opponents and we're looking to play well against them," Quentin said after the White Sox opened a stretch of six straight games against Cleveland and Detroit -- the two teams ahead of them in the standings.
Floyd (8-9) earned his second straight win after going 0-4 over six previous starts. The right-hander struck out five and didn't issue a walk for the first time in 19 starts.
"I will enjoy it tonight, but then it is back to work tomorrow," Floyd said. "We have a lot of big games coming up."
Floyd got help from a resurgent Chicago bullpen. Sergio Santos, the second reliever used by manager Ozzie Guillen, struck out Matt LaPorta on a pitch in the dirt with a runner on second in the ninth for his 19th save in 22 chances.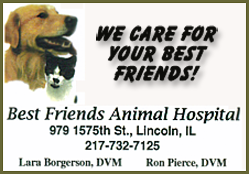 Matt Thornton replaced Floyd with runners on second and third in the eighth. Pinch-hitter Orlando Cabrera drove his first pitch toward the gap in left-center, but left fielder Juan Pierre made a running catch near the warning track to end Cleveland's best scoring threat.
Thornton gave up a single to Michael Brantley in the ninth, then struck out Asdrubal Cabrera and got Travis Hafner to line out to center before yielding to Santos.
"The pitching staff did the job and Carlos got a big hit," said Guillen, sporting a bruise under his right eye where he was hit by a foul ball in the dugout Wednesday during an extra-inning loss in Kansas City.
"We play the teams we're chasing," he said. "It's very important to stay close to them. If we get too far behind, we're creating a dangerous situation for us."
Chicago improved to 12-20 against AL Central opponents by winning for just the sixth time in its last 15 games overall. The second-place Indians have lost five of seven and are 3 1/2 games ahead of the White Sox.
"There's not much you can do when you can't score any runs," Indians manager Manny Acta said.
Quentin's 20th homer came off Carlos Carrasco (8-8), who worked out of several early jams. The right-hander stranded two runners in both the first and second innings and left the bases loaded in the third.
"Carlos gave us a chance, despite having to battle all that traffic," Acta said. "Unfortunately, he couldn't work himself out of all of them."
Paul Konerko and Adam Dunn stroked one-out singles before Quentin belted a 2-1 pitch into the bleachers in left to make it 3-0.
"It's hard to string together three hits in a row against him," Dunn said. "He can be really, really tough."