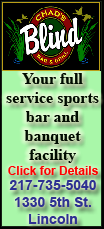 Illinois Gov. Pat Quinn appealed an arbitrator's ruling that said the state contract requires paying raises to members of the American Federation of State, County and Municipal Employees.
The arbitrator said the governor should start paying the increases immediately and back pay within 30 days.
A circuit judge on Friday granted the Democratic governor's request to hold off on paying nearly 30,000 affected state workers. Another hearing is set for Wednesday.
Quinn announced July 1 he wouldn't pay the 2 percent raises, worth about $75 million, because he says lawmakers didn't give him enough money in the budget to cover them
Copyright 2011 The Associated Press. All rights reserved. This material may not be published, broadcast, rewritten or redistributed.