Over the past month, the economic n
ewsflow has turned distinctly negative, particularly out of the U.S. Investors are now worried that the mark up in share prices in the early part of the year may have been overdone -- stocks are effectively a leading indicator of economic output for the period ahead.
Nouriel Roubini, a New York University economics professor notorious for predicting the 2008 financial crisis, cautioned against risky investments.
"In the last month, things have changed, the evidence is that maybe this is not just a soft patch but something worse," he said in a speech in Singapore. "If your horizon is the next two or three months, I would be a bit defensive on equities...This is time to be cautious, and safe rather than sorry."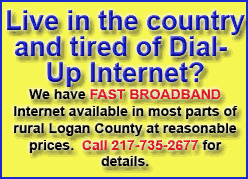 In Europe, the FTSE 100 index of leading British shares was up 0.2 percent at 5,777, while France's CAC-40 rose 0.1 percent to 3,809.22. Germany's DAX fell 0.1 percent to 7,065. Trading activity in Europe was low as many countries, including Germany and France, were on national holiday though stock markets remained open for business.
Wall Street was poised for a lackluster opening -- Dow futures were up 0.1 percent to 11,885, while the broader Standard & Poor's 500 futures rose an equivalent rate to 1,265.
Given the public holidays in many parts of Europe and a light economic calendar in the U.S., analysts were skeptical that stocks would gain any momentum over the day.
Tuesday may have more to offer, with Chinese inflation data likely to stoke concerns that the People's Bank of China will tighten monetary policy again soon. U.S. retail sales figures for May will also provide an insight into the state of the U.S. economic recovery -- consumer spending accounts for around 70 percent of the U.S. economy.
"All stock markets remain under pressure going into this week, and in the short-term at least, it is difficult to see the catalyst that is going to spark off a sustainable rally," said David Jones, chief market strategist at IG Index.
In the currency markets, investors continue to monitor any developments surrounding the Greek debt crisis ahead of next week's meeting of eurozone finance ministers in Brussels, where a fresh Greek bailout is on the agenda.
On Friday, the euro tanked amid signs that policymakers in Europe have divergent views on how to deal with the Greek crisis, with the European Central Bank and the German government at odds on getting Greece's bondholders to share some of the pain in helping the country.
Germany's finance minister Wolfgang Schaeuble has proposed that bondholders contribute a "substantial" portion of a fresh bailout package for Greece by giving the country an extra seven years to repay existing bonds. But European Central Bank president Jean-Claude Trichet has said nothing should be done that would be deemed "a credit event" by the ratings agencies and that any private sector involvement has to be done on a voluntary basis.