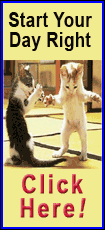 Railways Ministry Vice Minister Hu Yadong told reporters in Beijing on Monday that tickets for the rail link between the China's top two cities would range from 410 yuan to 1,750 yuan ($63 to $270), depending on speed and class of train seat.
The fastest travel time on the 1,318-kilometer (813 mile) line will be five hours, or about half the current time, and the longest to just under eight hours, he said in a transcript posted on the ministry's website.
Trial operations for the new rail line began May 11. Its formal inauguration coincides with the July 1st 90th anniversary of the founding of the ruling Communist Party.
"We can proudly say that the Beijing-Shanghai high-speed railway is China's own, independent landmark project," Hu said.
Hu, who earlier was quoted by state media as expressing concerns over hazards such as illegal or dangerous businesses operating near the line, said the railway was designed to ensure absolute security and safety.
The top operational speed for the line's trains was cut to 300 kilometers per hour (186 mph) from the originally planned 350 kph (217 mph), after questions were raised about safety.