Obama wa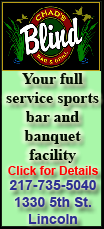 s to sign an executive order creating the Campaign to Cut Government Waste. According to a draft of the order obtained by The Associated Press, Obama will call for a new oversight board to work with federal agencies to cut back on waste and improve their performance. The order also requires cabinet secretaries to hold regular meetings with Vice President Joe Biden to report progress.
Monday's announcement comes as the White House grapples for ways to both boost sluggish economic growth and quell public anger over the mounting deficit.
"As we work to tackle the budget deficit, we need to step up our game," Obama said in a video message to be released Monday.
"No amount of waste is acceptable -- not when it's your money; not at a time when so many families are already cutting back," he said.
Biden and other administration officials were to discuss plans to cut back on waste