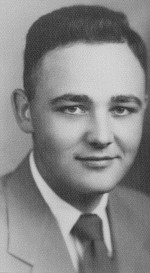 Eldon Oltmanns

Send a link to a friend
[June 22, 2011] HARTSBURG -- Eldon E. Oltmanns, 79, of Hartsburg, died Wednesday, June 22, 2011, at Memorial Medical Center in Springfield.
Visitation will be from 11 a.m. until 1 p.m. Saturday at Holland Barry & Bennett Funeral Home in Lincoln. His funeral will follow at 1 p.m., with Becky Barrow officiating.
Burial will be in Hartsburg Union Cemetery.
Mr. Oltmanns was a farmer and took care of his Hartsburg farmland from 1955 until the present.
He served in the U.S. Air Force from 1951 to 1955.
He was born July 13, 1931, in Minier. His parents were Theodore Oltmanns Jr. and Gladys Brinner Oltmanns. He married Alice Burkey on May 4, 1957, in Hartsburg.
He is survived by his wife, of Hartsburg; two daughters, Laura Depolo and husband David of Carbondale and Paula Iversen and husband Doug of Cambridge; four grandchildren, Benjamin Carl Depolo of Monticello, Lindsey Ann Depolo of Carbondale, Valerie Tillman of Charleston and Melissa Tillman of Bloomington; and one brother, Marvin Oltmanns and wife Joyce of Lincoln.
He was preceded in death by his parents.
He was a member of Hartsburg United Methodist Church and a former member of the Methodist Men of the church.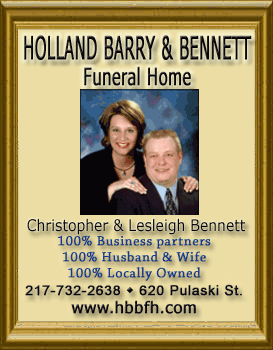 In lieu of flowers, memorial donations may be made to the Hartsburg-Emden FFA and will be accepted at the funeral home.
Click here to send a note of condolence to the Oltmanns family.