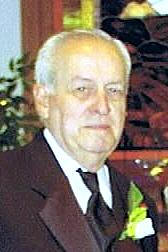 Russell Snow

Send a link to a friend
[June 21, 2011] McLEAN -- Russell L. Snow, 76, of McLean, died Tuesday, June 21, 2011, at 10:20 a.m. at his home.
His graveside funeral service will be at the McLean Cemetery at 11 a.m. Friday. Tony Billingsley will officiate.
Arrangements are with Quiram-Peasley Funeral Home of Atlanta.

Mr. Snow retired from State Farm Insurance in 1994 after 36 years of employment.

He served in the U.S. Army from 1956 to 1958.

He was born on May 10, 1935, in McLean. His parents were Fred and Irene Hickman Snow. He married Donna Charles in 1953.

He is survived by his wife; six children, Chuck (Gina) Snow of Chatham, Rick (and Debbie) Snow of East Peoria, Brian (and Lori) Snow of McLean, Mark (and Joan) Snow of Bloomington, Brad Snow of Bloomington and Carol Grammer of Mascoutah; one brother, Don (and Rose) Snow of Bloomington; one sister, Cleta Grubbs of O'Fallon, Mo.; 12 grandchildren, Chad (and Erin) Grammer, Travis (and Akeisha) Grammer, Brandy (and Gary) Lowe, Kristin and Katie Snow, Laura (and Joe) Jasko, Allison Snow, Alex Wade, Charline Potter, Justin and Grant Snow, and Braylyne Snow; and 15 great-grandchildren, Donovan, Jaksin, Shelby, King, Kayla, Alyssa, Kylie, Grace, Charlee, Owen, Joline, Anthany, Aydin, Patrick and Kristina. Russell is also survived by his two dogs, Albert and Andy.

He was preceded in death by his parents; three brothers, Freddie, Kenneth and Bobby; one son-in-law, Rick Grammer; one grandson, Mark Potter; and one great-granddaughter, Morgan Jasko.

An avid Cardinals baseball fan, Russell played baseball for the Corn Valley League for 25 years. He also played softball for Laesch Dairy and GMC Trucks in Covell.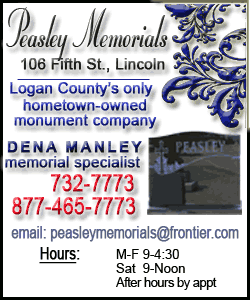 Memorials may be made to McLean Christian Church or Children's Hospital of Illinois, Peoria.
Click here to send a note of condolence to the Snow family.