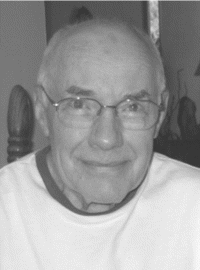 William Russell Williamson

Send a link to a friend
[June 21, 2011] LINCOLN -- A private graveside service for William Russell Williamson, 84, of Lincoln, will be on Saturday, June 25, at New Union Cemetery.
A celebration of life for all family and friends will be from 1 to 3 p.m. Sunday, June 26, at St. John United Church of Christ Fellowship Hall, at Seventh and Maple streets in Lincoln.
He died peacefully on June 13, 2011, at 12:40 a.m. at St. Clara's Manor, surrounded by his loving family.

Arrangements are with Peasley Funeral Home in Lincoln.

Mr. Williamson worked for many years as a chemist before retiring from the Illinois Environmental Protection Agency.

He served in the U.S. Navy and was stationed in the South Pacific during World War II.

He was born on Nov. 7, 1926, in Fairfield. He was the youngest son of Charles and Mabel Williamson. He married Mary Lois Ticknor on June 29, 1947, in Lincoln. They had been married 62 years when she preceded him in death on Sept. 5, 2009.

He is survived by his children, Michael (and Jana) Williamson of Marshall, Carol (and Rod) Berryman of Ames, Iowa, Dianne Williamson of Lincoln, Joyce Metz of Chatham, Scott Williamson of Normal and Lisa (and Ron) Hermant of Tigard, Ore.; seven grandchildren, Amy (and James) Anderson, Marianne Hay, Justin Walsh, Susan Williamson, John Metz, David Williamson and Amanda Metz; and three great-grandchildren, Ethan Anderson, Hannah Williamson and Bryan Hay.

He graduated from Lincoln High School in 1944 and later obtained a degree in chemistry from Bradley University.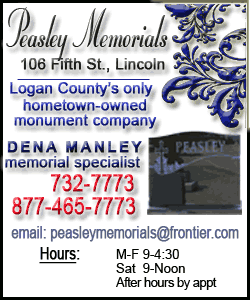 To honor his love of reading and the many hours he spent at the local library, his family requests that remembrances on Russell's behalf be sent to the Lincoln Public Library.
Click here to send a note of condolence to the Williamson family.