Money that goes into or goes ou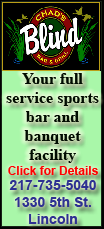 t of the general operating fund is not controlled by anyone but the city. However, Arbor Day Foundation funds and motor fuel tax funds come into the city with strings attached. That money can be used only on specific items and needs to be accounted for to the fund source.

Streets and alleys

Funding for street and alley expenses coming from the general operating revenues this year totals $512,400. As of March 12, 77.48 percent of that amount has been spent.

Tracy Jackson, street and alley superintendent, said that for the current year there was nothing budgeted for street markings and controls.

He said with new sign regulations coming over the next three years, the city would have to replace all stop and yield signs in the city, plus some street signs will have to be replaced this year. He asked for $15,000 for those jobs.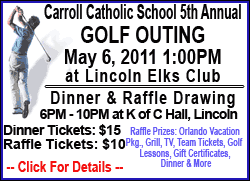 In street markings there was also zero in the current year. In the new fiscal year, the department will need $5,000 for lane and line markings on some of the rehab streets, such as College Street.
The remainder of the budget will not change, with the exception of the $10,000 currently in the budget for collective bargaining. That amount will not be needed in the new budget year.
Road rehab
City engineer Mark Mathon's services are provided to the city through a contract with Environmental Management Corp.
Last year, in an effort to save money in a cash-strapped year, the contract with EMC was revised.
EMC reduced their contract by $21,000 and reduced Mathon's time with the city by three days per month.
At the March 12 budget meeting, Mathon told the council the list of road rehab projects for the year had been too ambitious and time had not allowed him to get the complete list finished.
For the current fiscal year, the city budget included $1.6 million for road rehab.
Road rehab is the complete resurfacing project the city took on this year. The work was done by contracted professionals, with city engineer Mark Mathon providing oversight of the project.
As this fiscal year approaches an end, no projects are going on now and there won't be any until later in the summer.
According to Mathon, the total expended for road rehab in this fiscal year is about $1.1 million.
Mathon said that with the projects remaining to be completed, he will need the remainder of this year's budget, plus about $300,000, for a grand total of $700,000 in the new budget.
Mayor Keith Snyder asked Mathon to reaffirm the total and Mathon said all he would need is the $700,000. Snyder said if he expended the $438,000 left to finish the projects he started, then that leaves less than $300,000 for new projects.
Alderman David Wilmert asked if that line didn't need more than that for upcoming projects.
Mathon responded that he wasn't adding any new projects because frankly his time had been stretched thin accomplishing what he has this year. By the time he finishes what is already on the list, he doesn't think he'll have time to add any more.
Mathon was asked what was left to do from the current year plan that would go into next year. The answer: work on Kankakee from Peoria to Keokuk, Keokuk to the tracks, Lincoln Avenue from Logan to College Avenue, Sixth Street from College Avenue to Mill; and Pulaski from Hamilton to Ladue.
Mathon said $700,000 would cover all of these projects.
Alderman Jeff Hoinacki asked: "Then we're covering finishing up last year's projects. Are we adding any new big projects for this year?
Wilmert answered, "Mark can't handle it because he's stretched thin."
Hoinacki asked Mathon to answer and he said basically yes and that was the reason there is carry-over; there was not enough time to complete the projects.
Alderman Stacy Bacon then laughed and said, "So when our constituents ask, we'll just say, well Mark's stretched thin."
Hoinacki then said what he wanted to know is, will there be work going on in the new budget year, will constituents be able to see work going on? Mathon responded yes.
Mayor Keith Snyder also asked that $100,000 be added to the total for a local match that would be needed if the city were to be awarded a grant for the downtown streetscape projects.
Sidewalks
For the new budget year, Jackson is placing expenses for sidewalk replacement and repair in the motor fuel tax fund.
What he is adding to the new budget is $5,000 for downtown sidewalk repairs, and he put $1,000 in the rebate expense.
When asked about the rebate expense, he explained it as funding to reimburse private individuals who do their own work.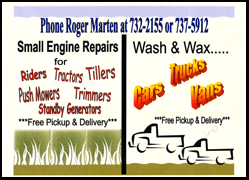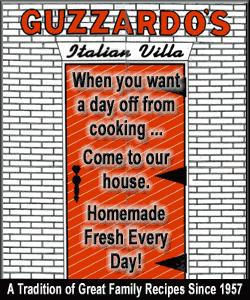 Alderman Tom O'Donohue said he's heard from his constituents that the city never seems to have time to do downtown sidewalks. Jackson said they do work in the downtown area, but they work in very small sections.
He was asked by Snyder what was on his list for this year in the downtown area and he said the list included a section kitty-corner from the State Bank, around the post office, in front of Sorrento's and around the Arcade
Lighting
The current year budget for lighting totals $70,000. Of the amount 85.77 percent has been expended.
Jackson said for the new budget year he wants to keep $10,000 in the budget for street light repairs and maintenance.
For the street lights, Jackson said there was $60,000 in this line and $60,000 in motor fuel tax. This year he was dropping the amount in motor fuel tax and bumping this line up to $120,000.
Alderwoman Melody Anderson asked why he was making that move and Jackson said it was according to the instructions he'd received last year when the city put the $60,000 into motor fuel tax.
Anderson asked Mathon if it had to be moved back.
Mathon responded: "When it was discussed last year, what I mentioned is it is an allowable expense but also reduces the amount in MFT that can accumulate for other larger construction projects."
Anderson then asked: "So if our general revenue fund will allow us to move this back, would that be the best thing to do?" Mathon answered yes.
Anderson explained that last year the city moved several general expenses to other funding sources, such as the motor fuel tax, where they could legitimately do so, but those expenses should be brought back to the general fund as quickly as the city is able to do so.
Hoinacki asked about the $10,000 in street light repairs and maintenance. Currently the city has expended only $39.99 out of that line for this year. Jackson said the money is for incidents when a street light is knocked down, has to be repaired, wiring redone and the pole stood back up. He said the cost runs about $3,500 for each occurrence and he allows for three occurrences per year.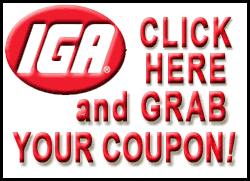 In discussing lighting, Hoinacki asked about some of the globes that were broken on the street lights downtown. Jackson said the globes were on back order. He explained they have been ordered for quite some time, and as soon as they come in, he will see to it that they are taken care of.
Bacon also mentioned the need for additional lighting on Lincoln Parkway at the new hospital intersection. She said it is very dark out there, and she believes it is a hazard for motorists coming out of the hospital.
Jackson said the city could put lighting out there, but it would much better to contact Ameren and ask them to do it. He noted the quality of lighting the utility company could provide was much better than the city could afford.
Forestry
It was noted that very little of the forestry budget has been expended for this year. For the current year the budget allows for $100,100, but it is only 27.18 percent expended.
Jackson explained that the time of year when forestry becomes active is just now approaching. He told the council that much of the money would be expended before the end of the fiscal year in tree trimming, arbor work and Arbor Day activities that will take place in April.
For the coming year, the budget will be the same.
Jackson said they did lose some time they could have spent in forestry because they had a truck down for about a month.
Anderson checked with Jackson to confirm that the full amount budgeted this year may not be used but he still anticipates he'll need that much next year.
Lincoln is a designated Tree City. As such, they receive funding through the Arbor Day Foundation. As a part of qualifying for funding, the city has to generate forestry expenses and maintain a separate forestry budget. Because there is no official forestry staff, expenses for wages are shifted from streets and alleys to forestry during this time of year.
Anderson explained the allocation of time and said that because the city didn't have the truck they needed, they couldn't expend some of the money in the forestry line this fiscal year.
Wilmert then asked, "So those hours were paid through some other line?" and Anderson said yes.
Wilmert then said, "So this is a ceiling amount," and Anderson said it was.
Wilmert then summarized: "Then it has the effect that we are budgeting for every possible activity, but we may not ever reach that amount," and Anderson said that was correct.
[By NILA SMITH]
Previous articles on 2011-12 budget