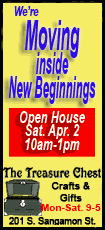 Modeled after gyms, TechShop is attracting members who pay as little as $100 a month to use industrial strength equipment to invent whatever they can imagine.
"Everybody on the planet has ideas for things they want to make," says TechShop founder Jim Newton, who wants to bring TechShops to cities across the country.
The 17,000-square-foot workshop is nestled in the middle of what was once an industrial hub where ironworks forged equipment for the Gold Rush and later ships during war time.
Housed on two floors of a building that might otherwise have become loft condos, there are workshops for working with wood, metal, plastics and textiles, plus an electronics lab and computer design stations. Amid a sea of workbenches, startups can rent offices by the month.
The biggest machine of all may be a huge contraption that shoots a thin slurry of water mixed with industrial gemstones at 1,800 mph to cut through thick slabs of stainless steel. Upstairs, a 3-D printer molds objects out of plastic straight from a digital file.
Perhaps the most popular tool at TechShop is the laser cutter, a $30,000 metal box delicate enough to engrave paper but powerful enough to cut thick leather. Chief executive Mark Hatch says one of TechShop's most popular events is an evening called "Lasers and Beer." "The sequence is very important," Hatch jokes. (First the lasers, which they use to etch designs into glass mugs, then beer.)
One laser cutter fan is Marie LaCour, who started her kids' party invitation business, Goobitty Goo, after getting laid off from her graphic design job of 14 years.
"After losing my job, I thought I'd try to go ahead and do this full time," LaCour said. Trying to figure out how to get started without buying the expensive tools herself, she came across TechShop in a Google search, she said while running off a batch of invitations on the laser cutter one recent afternoon. A year later, she says, "this has become my office."
While the staff works to maintain a playful vibe, Hatch is deeply serious in his belief that giving more people access to more tools can transform societies and economies. And he says that the tools available today make that possibility more realistic than ever.
Members must take classes that include extensive safety briefings before they can use specific equipment. Yet the less mechanically inclined don't really need to get their hands dirty: software has near complete control over some of the most complex machines. Hatch claims this makes the path from idea to object a simple straight line.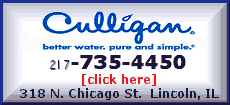 "We can turn you into what would have historically been a master craftsman in about two class sessions," Hatch boasts.
The ex-Green Beret cites Karl Marx's observation that the Industrial Revolution took manufacturing tools out of the hands of artisans and gave them to industrialists. For Hatch, TechShop is a way to give those tools back to stir what he hopes is an entrepreneurial uprising.
And he says TechShop members already have the inventions to prove it.