CLASSIFIED ADS
---
PUBLISHER'S NOTICE
Federal and state laws prohibit employment advertisements that express a discriminatory preference on the basis of race, age, sex, color, national origin, religion, handicap, or marital status.
Lincoln Daily News will not knowingly accept advertising for employment which is in violation of these laws. Our readers are informed that employment offerings advertised are available on an equal opportunity basis.
---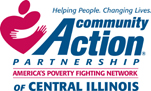 Position Available

Send a link to a friend
---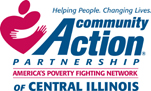 Position Available

Send a link to a friend
---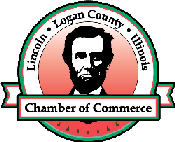 Position Available
Chamber of Commerce
Member Services Director
The Lincoln/Logan County Chamber of Commerce is seeking a highly organized, self-motivated professional to fill a fulltime member services director position.
Responsibilities include membership retention and recruitment, some clerical support to executive director, public relations, assistance with event planning, customer service, and maintaining website and social media sites.
This position requires working individually and in a team environment.
The candidate must have excellent interpersonal, communication, and computer skills, and have experience with sales/or a degree in a related field.
Please send cover letter and resume by April 1st, to:
Andi Hake
or mail to:
Lincoln/Logan Chamber of Commerce
1555 Fifth Street
Lincoln IL 62656
NO PHONE CALLS, please

Send a link to a friend
---
Local Veterinarian Clinic
Looking for temporary part time help at local veterinarian clinic. Experience helpful but not necessary. Approximately 20 hrs weekly. Business references required!
Send or bring resume to:
Lincoln Animal Hospital
1415 N. Kickapoo
Lincoln, IL 62656
No phone calls please

Send a link to a friend
---
Employment Opportunity
Restorative Nurse
Mason City Area Nursing Home
At Mason City Area Nursing Home, we are offering a career that makes a difference. We are seeking a strong RN/LPN to fill the Restorative Nurse position. this is a full time position on the day shift. This is a genuine opportunity to work in an environment where what you do really makes a difference! Competitive wage and benefit package.
Please apply online or send resume to:
Mason City Area Nursing Home
Attn: Joyce Conrady
P.O. Box 32
520 N. Price Avenue
Mason City, IL 62664

Send a link to a friend
---
Driver Trainees Needed Now at Werner Enterprises! Earn up to $700 per Week after training. Great benefits! No Experience needed. Local CDL Training Available with TDI. 1-800-272-7364.

Send a link to a friend
---
LPN or RN needed
for Internal Medicine Clinic
located in Decatur
Full-time, part time and PRN positions available. Phlebotomy, injection ,medication management and phone triage experience required with the ability to multi-task and perform clerical and clinical duties. . Weekday hours with minimal overtime.
Excellent benefits and competitive pay.
Send resume, two references and salary expectations to:
Administrator
Wabash Memorial Hospital Association
PO Box 1340
Decatur, IL 62525

Send a link to a friend
---
Trinity Episcopal Church
Organist/pianist
Applicants should be proficient in playing traditional, liturgical hymns.
Interested parties should contact:
Stacie Wachtel, Senior Warden,
Trinity Episcopal Church
Lincoln IL
309-533-1122
or email:
For a complete job description visit www.trinity-lincoln.com

Send a link to a friend
---
---