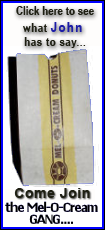 "I need to get back to basics. I'm gonna become Mr. October."
"Yeah, I love that."
And: "Hey get me a job with one of your powerful friends, man. I'm tired of this company."
Also: "Oh dude, we're f-----."
The recordings -- some crude and silly, others complex and confusing, all allegedly illegal -- are key evidence in the case against Raj Rajaratnam, the former hedge fund manager who before his arrest in 2009 made a fortune for himself and others with his mastery of the technology and other markets. Prosecutors say the calls, combined with the testimony of cooperators, pull back the curtain to reveal how Rajaratnam was cultivating friendships with cash, trading advice and family vacations while committing his crimes.
The trial, which is entering its fourth week, has become a showcase for what prosecutors say is the stepped-up use of FBI wiretaps in white collar cases.
Wall Street insiders "who are considering breaking the law will have to ask themselves one important question: Is law enforcement listening?" U.S. Attorney Preet Bharara warned when he announced the Rajaratnam case.
The FBI was listening to Rajaratnam, founder of the Galleon Group, and a nefarious network of other fund managers and public company executives nonstop in 2008 before he was charged with earning more than $50 million illegally by trading on inside information -- what prosecutors have billed as the largest hedge fund insider trading case ever.
In his opening statement, defense attorney John Dowd insisted there was nothing incriminating about the calls, only "a lot of self-promotion and gibberish. ... Just a lot of drama."
But the government says it was more than just trash talk.
Prosecutors have twice played a tape of a July 29, 2008, telephone call in which Rajaratnam grills former Goldman Sachs board member Rajat Gupta about whether the board had discussed acquiring a commercial bank or an insurance company.
"Have you heard anything along that line?" Rajaratnam asked Gupta.
"Yeah," Gupta responded, "This was a big discussion at the board meeting."
Prosecutors sought to maximize the impact of the Gupta tape last week by calling Goldman Sachs CEO Lloyd Blankfein to testify that the phone call violated the investment bank's confidentiality policies. Gupta, who has not been charged, has denied any wrongdoing.
The government also has played tapes of Rajaratnam it says proves he was trading secrets with fellow hedge fund manager Danielle Chiesi, who has pleaded guilty in the case. The two could be heard bantering like a loving couple, praising his prowess as "Mr. October," calling him "baby" and signing off with an, "I love you."
One exchange mixes finance with flirtation.
"I mean I think this stock could go up $10 you know? But we got to keep this radio silence," Rajaratnam said.