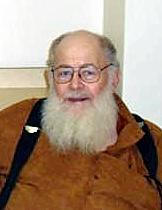 John Richard Begolka

Send a link to a friend
[March 28, 2011] ATLANTA -- John Richard Begolka, 80, of Atlanta, died Friday, March 25, 2011, at 10:15 p.m. at Asta Care Center in Bloomington.
Visitation will be 5-7 p.m. Tuesday at Quiram-Peasley Funeral Home in Atlanta.
His funeral will be at 10 a.m. Wednesday at the Atlanta United Methodist Church. The Rev. Rob Roy will officiate.

Burial will be in Roaches Chapel Cemetery, rural McLean.

Mr. Begolka was a farmer and businessman all of his life. For many years, he was the owner and operator of Quality Pork Farms and a co-owner of C n D Cycle Sales in Atlanta.

He served in the U.S. Air Force from 1951 to 1955, teaching airplane mechanics at Chanute Air Force Base in Rantoul.

He was born on Jan. 26, 1931, in Lincoln. His parents were Arthur and Louise Gardner Begolka. He married Carol June Fox at the First Baptist Church in Mount Carroll on Sept. 13, 1959.

He is survived by his wife, of Atlanta; five children, Bradley (and Tammy) Begolka of Armington, Gerald (and Dawn) Begolka of Atlanta, Barbara Begolka of Peoria, Janice Begolka (and Robert Weiss) of Atlanta and Beverly Begolka (and Will Thomas) of Bloomington; one brother, Charles (and Katherine) Begolka of Atlanta; one sister, Alice (and Mel) Groth of Fort Scott, Kan.; nine grandchildren, John Cunningham, Braden (and Sarah) Begolka, Nicholas Begolka, Candice Begolka, Jeffery Wilcoxson, Zachery Wilcoxson, Sara Begolka, Nathan Hawley and Tyler Begolka; and two great-grandchildren, Clayton Begolka and Savannah Begolka.

He was a member of the Atlanta United Methodist Church, American Legion, National Farmer's Organization, National Rifle Association, Lion's Club and American Motorcycle Association. Over the years, he served as a member of the township board and on the East Lincoln Farmer's Grain Elevator board.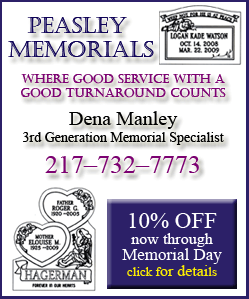 When he retired in 2003, he spent much happy time restoring antique tractors.
Memorials may be made to Passages Hospice in Bloomington, the Atlanta United Methodist Church or the Atlanta Rescue Squad.
Click here to send a note of condolence to the Begolka family.