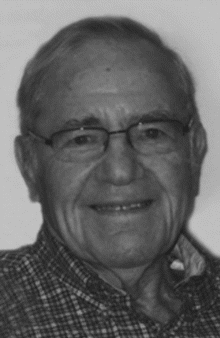 Gerald 'Jerry' Henderson

Send a link to a friend

[May 24, 2011] CANTON -- Gerald T. "Jerry" Henderson, 77, died Friday, May 20, 2011, at 2:25 p.m. at Graham Hospital in Canton.

Visitation will be 5-8 p.m. Friday, May 27, at Oaks-Hines Funeral Home in Canton.

His funeral will be at 10 a.m. Saturday, May 28, at Wesley United Methodist Church Worship Center in Canton, with the Rev. Roger Russell officiating.

Burial will be in Greenwood Cemetery, Canton.
Mr. Henderson worked at Keystone Steel & Wire in Bartonville from 1952 to 1982, rising from a helper in the steel mill to a position of open hearth foreman. His work ethic continued as he worked at MidAmerica Bank of Canton, the Parlin-Ingersoll Library and for numerous individuals as a private businessman doing landscaping.
He was born in Canton on Nov. 13, 1933, the fourth of six children of Virgil and Edith Henderson. He met his soul mate, Ann Marie Spencer, and they were united in marriage on Jan. 1, 1953.
He is survived by his wife; five sons, G. Lon (and Nancy) of Danville, Steven of West Peoria, John (and Jodi) of Matherville, Robert (and Melissa) of Lincoln and Jeff (and Julie) of Elgin; 10 grandchildren; two great-grandchildren; and three brothers, Clifford (and Iris) of Edmond, Okla., Carole (and Anna) of Canton and Tyrone (and Kathy) of Burlington, Iowa.
He was preceded in death by two sisters, Marcella and Charmaine.
Jerry loved his children and understood the need for them to have additional opportunities. He worked hard and was proud of his work, which provided for his family. He believed it was important to provide an honest day of work for the individuals he served, and his work ethic was demonstrated to his children.
He was always proud of his garden and tended to it daily, providing produce to many residents next door.
He also knew that his family needed time with him. Family vacations were a priority, and there were yearly trout fishing trips to Branson, Mo., and other locations in order to pass on his love of the United States to his sons. He taught his children not only how to fish, hunt and enjoy the outdoors, but also how to respect and love others.
Jerry's love for his family was only surpassed by his love for Christ.
He understood the importance of serving others and this was demonstrated in his ministry. He was an active worshipper at Wesley United Methodist Church in Canton and a member of the First Baptist Church of Lincoln. He participated in the Fulton County Habitat for Humanity as his own humble beginnings translated to helping provide homes for those in need. On a national level he participated in trips around the country, as far away as Texas, Kentucky and Alaska, as part of his church's mission work. Internationally, he was able to work with churches in Costa Rica on 11 different work trips. He passed along the idea of Christian service and the importance of serving others to his children.
As his children grew and married, Jerry became involved in his grandchildren and thoroughly enjoyed attending their varied activities. He was proud of their accomplishments and was always willing to provide his advice to them. He leaves them a legacy of love. He was always looking for ways to support them and encourage them to have opportunities that he was unable to have as a child. This included encouraging them to continue their education, to be involved in serving others and to remember that the family is very important.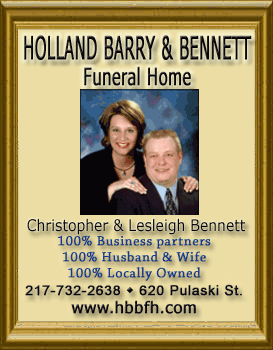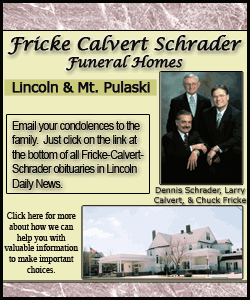 Jerry was always honest regarding his beliefs and was willing to stand by his principles, no matter what. He also was able to say he was sorry and show his sons that it was all right to show their emotions. His unwavering commitment to his values of hard work, honesty and integrity were exhibited each day, and he passed these along to his family.
In lieu of flowers, memorials may be made to Fulton County Habitat for Humanity, First Baptist Church of Lincoln or Wesley United Methodist Church in Canton.
To leave online condolences or to view his memorial tribute video, visit www.oakshinesfuneralhome.com.