3rd in a series of interviews with Logan County's retiring teachers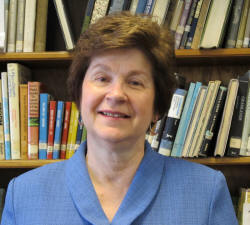 Linda Schilling, a part of 'history' at Mount Pulaski High School, retires

Send a link to a friend
[May 31, 2011] MOUNT PULASKI -- When asked what she had initially considered as a career, Linda Schilling said, "I really wanted to be invited to work in the Betty Crocker test kitchens in Minneapolis!" She laughed as she said it, but she wasn't kidding. Linda gave home economics more than a passing thought but didn't even major in the subject when she went to college. Her schooling and final career choice were contradictions of that earliest notion.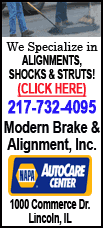 Linda graduated from high school in Mason City and received a bachelor's degree in applied science from Western Illinois University. Her first job was teaching home economics for five years at Williamsville High School. When she became pregnant with twins, it was time to take a break and raise a family. She and her husband had four children. Linda stayed home to spend time with her children, and her break from teaching lasted 10 years.

She was hired to teach home economics and world geography at Mount Pulaski High School, but she returned to the classroom herself and earned endorsements that eventually qualified her to teach social studies. And her career as a history teacher began.
"I had been out of school long enough that my previous classes would not transfer," Schilling said, "but I could gain endorsements, and it allowed me to teach in another area. I was part time for over six years, but by the time my own children were grown, I was teaching full time."
In small schools, teachers and other staff wear several hats when volunteers are needed for special events and extracurricular activities. Linda was no exception, and even though she brushed aside the opportunity to name some of her involvement, it is a given that she made a contribution by jumping in and helping out over her 27-plus years of teaching.
With retirement, Linda knows new interests will develop that she has not yet considered. She enjoys working in the garden and flower beds, so that will continue, but it will be less sporadic with more time to watch the veggies and blooms.
"After a full-time job and four kids, there has been no time for hobbies," Linda said, "but maybe now I will find something or many things to do which were out of sight before."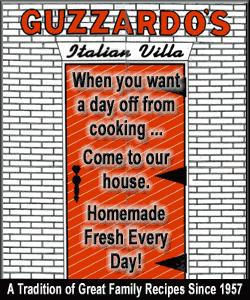 Linda and her husband, Bob, live on a farm outside of Elkhart. Three of their four children live close. Jennifer and husband Darin Stoll live in Chestnut. They are expecting a third child. Kevin and his wife, the former Bobbie Harmening, live in Mount Pulaski, and he works for Cross Bros. LeeAnn will be getting married in July, to Jared Brown from Beason. LeeAnn teaches kindergarten at PORTA. Melissa and her husband, Nate Provost, have recently moved to Kankakee, where Melissa works for Water Street Solutions, an ag-related business.
"I am looking forward to enjoying the grandkids and doing all the things I haven't been able to do in the last 30 years," Linda said. "I didn't decide to retire until late in the school year -- March or April. So I haven't had time to process the whole thing yet. I am cleaning out my classroom and trying to come to terms with what it all means. I was ready, for sure, but I'm still in transition. I have no doubt I will be a little lost when school starts and I don't have to return, but I'm sure I'll be just fine."
[By MARLA BLAIR]
Previous articles on retiring teachers