A stalemate in Congress over cutting the budget deficit also pulled the market down Thursday. Technology stocks sank after NetApp and Applied Materials predicted weaker earnings.
In Spain, an auction of 10-year bonds left the country paying interest rates of nearly 7 percent, the highest rate since 1997. Economists see that level as unsustainable because it would make the interest payments on Spain's debt so high that the government would barely be able to afford them. Greece and Ireland were forced to seek rescue loans from the European Union after their bond yields jumped above the same level.
Concerns about Europe's debt crisis overshadowed better economic reports in the U.S. The number of people seeking unemployment benefits last week fell to the lowest level in 7 months, a sign layoffs are easing.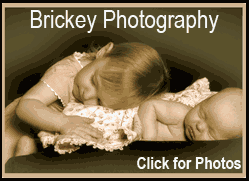 "The economic data in the U.S. has been improving," said Michael Sheldon, chief market strategist at RDM Financial in Westport, Conn. "If it weren't for Europe, I think equity markets would be doing much better right now."
The Dow Jones industrial average dropped 134.86 points, or 1.1 percent, to close at 11,770.73. The index wavered most of the morning, then turned sharply lower shortly after noon. It fell as many as 229 points at 2:30 p.m.
Spain has more than twice the amount of debt as Greece and Ireland combined, which would make it difficult for other countries to rescue. Like Italy, whose main borrowing rate also spiked above 7 percent in the last week, the country is trying to pay down its debts as its economy slows.
The Spanish bond auction came a day after Fitch Ratings warned that major U.S. banks could be "greatly affected" if Europe's debt crisis continues to spread beyond the financially troubled Greece, Ireland, Portugal, Italy and Spain.
Another looming concern for investors is that a Congressional supercomittee will fail to agree on $1.2 trillion in budget cuts before a Nov. 23 deadline. If they don't, huge cuts to government spending are scheduled to kick in across the board.
"I get the impression we're watching a slow-motion train wreck," said Phil Orlando, chief equity market strategist at Federated Investors.
The Standard & Poor's 500 index lost 20.75, or 1.7 percent, to 1,216.16. The index fell below its average over the past 100 days. That's a bearish signal because many traders wait until indexes fall below such technical levels before deciding to unload their positions.