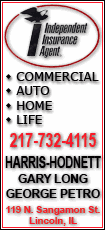 The Senate sent the measure to President Barack Obama for his signature on a 70-30 vote, shortly after the House consented to the bill 298-121.
Though passage was by comfortable margins, the vote in both chambers highlighted GOP fissures over federal spending. House Republicans backed the legislation by just 133-101, while GOP senators voted heavily against the bipartisan bill, 30-17.
Many conservatives also were unhappy that the bill potentially would leave taxpayers on the hook for even more spending because it would expand the size of mortgages that could be insured by the Federal Housing Administration in wealthy areas from $625,500 to $729,750.
"Some say, `Oh, the tea party, you shouldn't listen to them, they were angry people,'" Sen. Jeff Sessions, R-Ala., said. "Well, I think they were deeply frustrated people and, yes, somewhat angry. Why shouldn't they be?"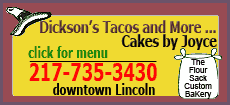 The votes occurred against a backdrop of partisan gridlock among members of Congress' supercommittee, which has less than a week to try agreeing to a debt-reduction plan. Some Republicans on that panel have been pushing to include some tax increases as part of a deal, and that has upset some Republicans adamant against abandoning the party's core stance against boosting levies.
Democrats supported the measure overwhelmingly, with only 20 in the House and none in the Senate voting "no." Liberals mocked a provision blocking Obama administration efforts to prod schools to put healthier foods on their lunch menus, including a proposal to no longer consider the tomato paste on pizza to be a vegetable.
"What's next? Are Twinkies going to be considered a vegetable?" said Rep. Jared Polis, D-Colo., who voted against passage.
Despite the objections, passage was never in real doubt. Both parties were eager to avoid further tarnishing Congress' ghastly public image, which took a beating after partisan standoffs nearly caused a government shutdown this past spring and a federal default in the summer.
"It's a good bill. It's not perfect but it's a lot better than the alternative," said Rep. Norm Dicks of Washington, top Democrat on the House Appropriations Committee.
The government's new fiscal year started Oct. 1 without enactment of any yearlong spending bills. A temporary measure that has been financing federal agencies expires after midnight Friday.
The legislation would keep the government's doors open through Dec. 16, giving lawmakers more time to catch up on their tardy budget work. It would also provide $182 billion to finance the departments of Housing and Urban Development, Transportation, Agriculture, Commerce and Justice, and many smaller agencies through the rest of the government's budget year.
Supporters said the bill honors a summer compromise between Obama and Republicans to limit overall spending on federal agencies to just over $1 trillion, $7 billion less than last year.
"This bill is the next step in breaking the status quo of excessive federal spending that is throwing our budgets out of whack," said Rep. Harold Rogers, R-Ky., chairman of the House Appropriations Committee.