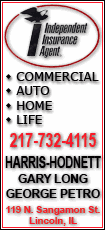 Benchmark crude for December delivery was up 8 cents at $98.90 a barrel at late afternoon Singapore time in electronic trading on the New York Mercantile Exchange. The contract fell $3.77 to settle at $98.82 in New York on Thursday.
Brent crude for January delivery was up 22 cents at $108.44 a barrel on the ICE Futures Exchange in London.
Crude jumped to above $103 on Thursday before pulling back as Spanish and French sovereign debt yields rose sharply higher. Investors are increasingly worried austerity measures to contain debt levels could trigger a recession in Europe.
"Crude values will remain subject to the vagaries of increasing debt problems across the euro zone," energy consultant Ritterbusch and Associates said in a report. "Economic deterioration in southern Europe is capable of offsetting positive economic vibes within the U.S."
Oil has surged from $75 on Oct. 4 amid signs the U.S. economy is growing slowly and will avoid a recession this year. The government said Thursday the number of people seeking unemployment benefits fell last week to the lowest level since April, suggesting that layoffs are easing.
In other Nymex trading, heating oil rose 0.3 cents to $3.09 per gallon and gasoline futures slid 0.5 cents to $2.51 per gallon. Natural gas gained 1.2 cents at $3.42 per 1,000 cubic feet.