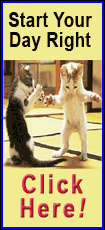 A Los Angeles County sheriff's detective will speak to reporters Friday about the decision to take another look at the Oscar-nominated actress's nighttime demise in the chilly waters off Southern California on Nov. 29, 1981. Wood drowned after spending several hours drinking on Catalina Island and a yacht with husband Robert Wagner, fellow actor Christopher Walken and the ship's captain.
Sheriff's spokesman Steve Whitmore said Thursday the renewed inquiry was prompted by unspecified new information about Woods' case. The Los Angeles Times quoted Sheriff Lee Baca as citing recent comments by the captain, Dennis Davern, who was interviewed for a book project and whose comments from a 2000 article by Vanity Fair are being featured on a new print edition and a "48 Hours Mystery" episode that focuses on Hollywood scandals.
In the magazine, Davern is quoted as saying that Wood and Wagner fought in their cabin before the actress went missing. Coroner's officials ruled her death an accidental drowning, perhaps caused by her slipping off the boat while trying to tie down a dinghy.
Wood's death sparked tabloid speculation that foul play was involved, but Wagner and Wood's sister have dismissed any suggestion the actress's death was anything more than an accident. Coroner's officials at the time agreed, writing that Wood was "possibly attempting to board the dinghy and had fallen into the water, striking her face."
It is not the first time Davern has contradicted statements he and others made to investigators after Woods' death, and the magazine notes that he has told his story through tabloids and has been shopping for a book deal for years. Attempts to reach Davern were unsuccessful Thursday night.
Sheriff's officials are also hoping for tips from the public that may shed new light on how Wood, who was afraid of being in the water, ended up drowning.
"Although no one in the Wagner family has heard from the LA County Sheriff's department about this matter, they fully support the efforts of the LA County Sheriff's Dept. and trust they will evaluate whether any new information relating to the death of Natalie Wood Wagner is valid, and that it comes from a credible source or sources other than those simply trying to profit from the 30 year anniversary of her tragic death," Wagner spokesman Alan Nierob wrote in a statement.
Wood, a three-time Oscar nominee famous for roles in "West Side Story," "Rebel Without a Cause" and other Hollywood hits, was 43 when she died. She and Wagner, star of the TV series "Hart to Hart," were twice married, first in 1957 before divorcing six years later. They remarried in 1972.