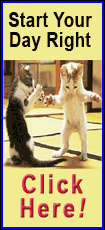 In a letter to Patrick, Romney campaign manager Matt Rhoades blamed the Democrat's administration for being behind a Boston Globe report Thursday that documented Romney's efforts to leave no email records behind when he left office in 2007.
The report, which included documents obtained from Patrick's office, described how former Romney officials took their computers with them when they left their jobs and how Romney aides replaced email servers and computers before leaving office. The report said that 11 of Romney's top aides purchased 17 state-issued computers for $65 each when they left their jobs. Several of Romney's top aides in the governor's office later worked for his 2008 presidential bid.
The Massachusetts public records law doesn't apply to the governor's office, so there appears to be nothing illegal with the Romney-era move. Other records from Romney's four years as governor remain archived, although his critics note 461 of the 633 boxes filed with the state archivist are not public. Among the items being kept closed: Romney's press releases, proclamations and speeches.
Rhoades' letter to Patrick -- released by Romney's campaign -- was a clear attempt to turn the tables on Patrick and shift the focus from the critical report.
"At a time when unemployment is at unacceptably high levels, both here in Massachusetts and around the country, the people of Massachusetts deserve to know that you are focused on alleviating joblessness -- not running a dirty tricks shop for your friend, President Obama," Rhoades wrote.
"It is evident that your office has become an opposition research arm of the Obama reelection campaign," he added.