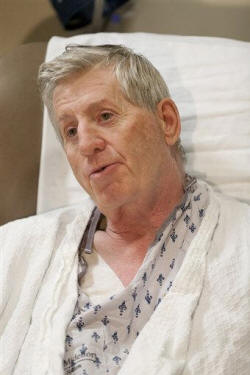 Strangers who helped each other reunite

Send a link to a friend
[November 18, 2011] EAU CLAIRE, Wis. (AP) -- A motorist who had a heart attack but was kept alive by a stranger he had stopped to help just minutes earlier along a Wisconsin interstate has had a tearful reunion with that woman and the first responders who saved his life.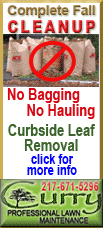 Victor Giesbrecht, 61, expressed his gratitude Wednesday to Sara Berg, the Eau Claire woman who performed CPR on him just a few miles further along the Interstate 94 from where he had helped her to change a tire.
"He said 'thank you' and we hugged, then we both started crying," Berg told the Eau Claire Leader-Telegram. First responders also attended the reunion at Giesbrecht's room at Mayo Clinic Health System in Eau Claire. Giesbrecht hoped to be released Thursday.
Giesbrecht, of Winnipeg, Manitoba, and his wife, Ann, were driving to Indiana Nov. 5 when they saw Berg, 40, and her cousin, Lisa Meier, stopped on the side of the interstate with a flat tire. Giesbrecht pulled over, retrieved a jack from his pickup and helped change the flat.
Minutes after driving away, Giesbrecht suffered a heart attack and lost consciousness. His wife brought their pickup to a stop and called 911. Then along came the women whom Giesbrecht had just helped. When Berg, a certified nursing assistant, discovered that Giesbrecht wasn't breathing, she started CPR. First responders arrived a short time later and used an automated external defibrillator to restore a normal heart rhythm.
"If she wouldn't have come along, I don't think we'd be here right now," Giesbrecht said.