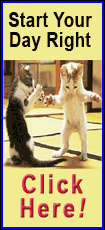 For two months Davi has waited for the filthy water to retreat, as it does every year, so she can work in the surrounding rice fields. But the stubborn brown pool has continued to lap high against the bamboo ladder leading into her tiny stilt shack, trapping her inside.
She and about 1.8 million people across Cambodia and Vietnam are currently suffering a silent misery from the worst flooding in a decade. Thailand's flood crisis has received extensive media coverage, especially as the waters inch toward central Bangkok, but less attention has been paid to its much poorer neighbors, where many rural families still waiting for water levels to drop have received little or no aid from their governments or international organizations.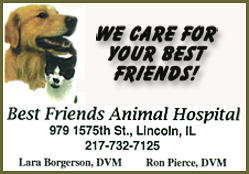 "Farmers like us rely mainly on agriculture, but when our rice and other crops have been completely destroyed by the floods, how can we survive?" Davi says, sobbing softly while balancing her 1-year-old son on her hip. "This flood is the biggest I have ever seen in my life. The floods have completely destroyed our hope."
Flooding is an annual cycle of life for Cambodian and Vietnamese subsistence farmers living along the Mekong River. High waters often don't draw much attention because people there simply know how to cope with what is normally considered a necessary nuisance. They wait for the waters to recede so they can plant new crops in the freshly deposited silt.
Even Cambodian Prime Minister Hun Sen has said the most worrying thing for farmers living along the river is to see no floods come at all.
"This year the level of water is good," he said in August after the first floods hit. "The water has flown into the lowlands, bringing a lot of fertilizer for the farmers."
But this season people were simply swallowed by water following cataclysmic monsoon rains that brought torrents down from the mountains. At least 250 people and countless livestock have died in Cambodia. Remote villages have been left in waist- to chest-high waters for up to three months, with three-quarters of the entire country swamped and 1.6 million people -- about 1 in 10 -- affected.
The situation has started improving in Vietnam, but nearly 175,000 people there are still struggling in the southern Mekong Delta, where about 90 percent of the more than 80 people killed were children, according to the United Nations.
An estimated 20 million people across Southeast Asia have been affected by flooding since June. Most are in Thailand, but the Philippines was slammed with back-to-back typhoons in October, and tiny, landlocked Laos was hit by cyclones in July and August.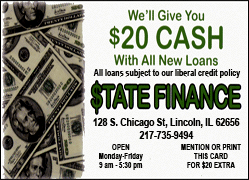 Myanmar also is experiencing flooding, though the extent is unclear because little information has been released from the secretive country. Local media there reported some 30,000 people were hit by flash floods last month that killed more than 160.
"This year's been a freak event," said Kirsten Mildren, spokeswoman for the U.N.'s regional Office for the Coordination of Humanitarian Affairs in Thailand. "It's not like a tsunami or a hurricane where after a couple of days the immediate crisis has ended and you're into recovery. Here, you're weeks or months in water and it just keeps escalating."
Since none of the flood-ravaged countries have officially requested international help, the governments are in charge of handling the crisis on the ground and there's only so much the U.N. and other humanitarian groups can do. Mildren said many aid agencies based in Cambodia have already run out of money after throwing everything they had at the floods, largely leaving the government to respond on its own.
In Thailand, a far richer country with stronger disaster infrastructure, the response has been robust, with the military and civil society using trucks and boats to reach cut-off areas. Government doctors travel on foot with medical supplies and food is being distributed at shelters. Some local aid groups are even working to rescue stranded pets. Tweets, blogs and news reports detail every step of the disaster, which has killed at least 567 people and waterlogged swaths of Bangkok, the bustling capital.