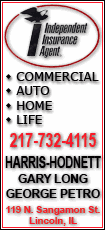 Lawyers for people who say former defensive coordinator Jerry Sandusky victimized them have been surfacing and speaking out in recent days, raising the likelihood the criminal charges currently pending against him will eventually be followed by civil lawsuits.
One of the first tasks will be to winnow out any bogus claimants, a process complicated by the fact that Sandusky is accused of finding victims among children with troubled backgrounds or home lives.
"It does happen that people who come out of the woodwork do not have a real case," said Gerald J. Williams, a Philadelphia lawyer who has handled civil rights cases involving child abuse. "But by the same token, in this kind of case, there are often a lot of people who have just been quiet about their encounters with the defendant."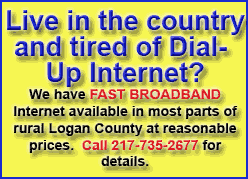 Reed Smith, a Pittsburgh-based law firm with more than 1,700 attorneys, said Thursday it had been retained by the board of trustees, although a Penn State spokesman downplayed the threat of civil exposure.
"Nobody here is spending any time thinking about that or talking about that," said university relations vice president Bill Mahon.
Legal experts said Sandusky, the school and other likely defendants would all face different levels and types of possible legal problems in civil court. That would hinge on the evidence produced by the discovery process, which in civil litigation generates much more information than in a criminal trial, where defendants have a broader right against self-incrimination.
"You're going to see everybody pointing at somebody else to try and get themselves out of it," said Slade McLaughlin, a Philadelphia lawyer who has pursued claims in the Philadelphia Catholic priest abuse case. "When you've got 19, 20 kids coming out, saying `He did it, he did it,' I don't understand why anyone at Penn State in their right mind would say, `Let's fight this.'"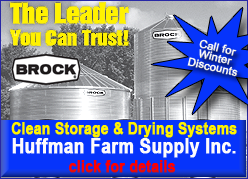 McLaughlin said he based those numbers on direct conversations with lawyers who have already lined up clients, as well as with investigators for those lawyers who are currently combing for potential evidence to use when lawsuits are ready to be filed. He does not currently represent any accusers, but expects to become involved in the near future.
"I've heard there are people out there going to the rallies, scouting around, talking to people who went to The Second Mile gatherings," McLaughlin said. The Second Mile is a charity Sandusky founded for at-risk children where, according the attorney general's office, he met the eight boys he is accused of sexually abusing.
Lynne Abraham, the former Philadelphia district attorney who has been hired by The Second Mile, said the charity might be destroyed by the scandal.
"If we can reconstitute ourselves ... will the public and donors have faith in us?" she said. "The need doesn't go away if an organization closes. The need just goes someplace else."
Harrisburg lawyer Ben Andreozzi, whose firm specializes in sexual abuse litigation, said this week he represents at least one male client who accuses Sandusky of severe sexual assault. He told the Legal Intelligencer he and another lawyer are in "active communication" with other potential clients.
A state police lieutenant in Montoursville said Nov. 8 at least one adult contacted them two days earlier, after hearing of Sandusky's arrest, and his statement was forwarded for other officers to pursue.
Justine Andronici, a lawyer with the Centre County Women's Resource Center in Bellefonte, on Thursday confirmed a story in The Harrisburg Patriot-News that she and attorney Andy Shubin were working to help people who have come forward to accuse Sandusky in the wake of a Monday night television interview during which he denied criminal wrongdoing.
At least three other Pennsylvania lawyers have told the AP in recent days that they have been in contact with purported victims or their representatives about potential lawsuits.
"I've been doing this for 24 years, and I've never seen this activity," said Altoona lawyer Richard M. Serbin, who has pursued well over 150 claims against Catholic and non-Catholic religious institutions, and others, across the state. "Some of the people I've seen on TV that are supposedly handling these cases, I've never even heard of."
The myriad of legal issues raised in the scandal includes whether Penn State, a "state-related" university that is getting more than $272 million from state government this year, will be able to assert government status that might limit liability.