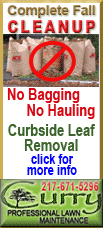 The school placed Bernie Fine on administrative leave Thursday night "in light of the new allegations and the Syracuse City Police investigation."
ESPN said the accusations were made by two former ball boys.
Bobby Davis, now 39, told the network Fine allegedly molested him beginning in 1984 and that the sexual contact continued until he was around 27. A ball boy for six years, Davis told ESPN the alleged abuse occurred at Fine's home, at Syracuse basketball facilities and on team road trips, including the 1987 Final Four.
Davis' stepbrother, Mike Lang, 45, who also was a ball boy, told ESPN that Fine molested him starting while he was in fifth or sixth grade.
Syracuse police spokesman Tom Connellan said the inquiry is in its early stages.
"It's information that came to us today," Connellan said, declining to identify who provided it. Fine is in his 35th season as an assistant to coach Jim Boeheim.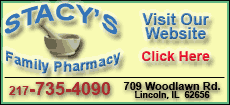 Syracuse, meanwhile, said it had conducted its own investigation years ago and couldn't find witnesses to corroborate the allegations.
ESPN said it first investigated the accusations in 2003, but decided not to run the story because there was no independent evidence to corroborate the allegations. Recently, a second man contacted ESPN, alleging that Fine also molested him. That person said he decided to come forward after seeing the Penn State coverage.
The Post-Standard said it, too, held off in 2003 for the same reason.
A statement by Kevin Quinn, the school's senior vice president for public affairs, said Syracuse was contacted in 2005 by "an adult male who told us that he had reported to the Syracuse City Police that he had been subjected to inappropriate contact by an associate men's basketball coach."
Quinn said the alleged activity took place in the 1980s and 1990s.
"We were informed by the complainant that the Syracuse City Police had declined to pursue the matter because the statute of limitations had expired," Quinn said.
Quinn said the school conducted its own four-month investigation at that time, including interviews with people the accuser said would support his allegations, but that all of them "denied any knowledge of wrongful conduct" and that the coach also denied the allegations.
Boeheim released a statement saying: "This matter was fully investigated by the university in 2005 and it was determined that the allegations were unfounded.
"I have known Bernie Fine for more than 40 years. I have never seen or witnessed anything to suggest that he would (have) been involved in any of the activities alleged. Had I seen or suspected anything, I would have taken action. Bernie has my full support."
Davis said he felt bitter emotions after sex scandals emerged in the Catholic Church and, lately, with the allegations and charges against former Penn State defensive coordinator Jerry Sandusky.