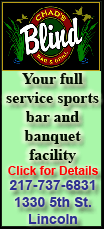 Tim Tebow's 20-yard touchdown run with 58 seconds left capped a 95-yard drive and sent the Broncos to a 17-13 victory over the stunned New York Jets on Thursday night.
"I like winning," Tebow said after his third comeback in a month, "but I wish it wasn't this stressful."
The Broncos had punted on their eight previous possessions when they got the ball with less than 6 minutes and 95 yards to go. Tebow calmly drove Denver down the field, thwarting a Jets defense that had throttled him all night.
"We played them well, through the whole game, until that last play," Jets star cornerback Darrelle Revis said. "We played them well. Tim Tebow's legs took them to victory, ran them to victory."
On third-and-4 from the Jets 20 and under a minute left, the Broncos got an extra minute to think about things when a fan ran onto the field and was corralled by security.
During the break, the Jets dialed up their first all-out blitz of the night.
Tebow took the snap from the shotgun with 1:06 left, read the blitz and outflanked safety Eric Smith around the left edge, then cut back and bulled his way past other Jets into the end zone.
"He shocked me," Revis said, "probably shocked a lot of people."
Not Jets coach Rex Ryan.
"You know he's going to keep it in that situation. That's what he does. You keep the ball in your playmaker's hand," Ryan said. "We thought he was going to carry the ball and he didn't disappoint us. But he ran for a touchdown. The kid's a competitor and makes big plays with the game on the line."
The Jets (5-5) lost for the second time in four nights.
The Broncos (5-5) are 4-1 since Tebow replaced Kyle Orton, and at .500, they're a-half game behind Oakland in the AFC West race.
"He's a competitive dude," Broncos coach John Fox said. "He's super competitive. He never lays his sword down. He'll fight you to the death. That's just his nature. He's a great young man."
Mark Sanchez's desperation pass toward the end zone was batted down as time expired and the Jets trudged off the field with their playoff hopes dimmed just a week after they were brimming with optimism.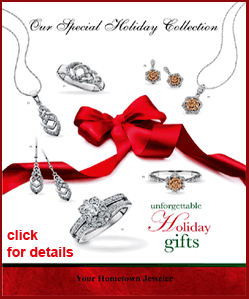 Nick Folk's 45-yard field goal had broken a 10-10 tie with 9:14 remaining, and the Broncos found themselves facing a daunting task when they got the ball back with 5:54 left at their own 5.
New York safety Jim Leonhard could have quashed Denver's winning drive on the first play when he wrapped up Eddie Royal in the end zone on a throw to the right flat, but Royal wiggled free for 8 yards.
Tebow ran just twice for 11 yards until the final drive, when he carried seven times for 58 yards in a performance reminiscent of his miracle in Miami, when he was ineffective for 55 minutes, then led the Broncos to two TDs in the final 5 minutes of a game Denver won in overtime.
"I think it was just a bunch of guys that kept fighting, that had been knocked down a bunch of times and got back up," Tebow said. "I'm proud of these guys for their resiliency and determination."
After completing just two passes in a win at Kansas City four days earlier, Tebow completed 9 of 20 passes for 104 yards Thursday night.
"I said before, I trust him. I trust him with everything," teammate Von Miller said. "No matter how many interceptions he throws, no matter how many touchdowns he scores, that's Tim Tebow and I'm going to ride with him to the end. I hope he shut up a whole bunch of critics today."