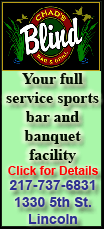 Baseball owners unanimously approved the long-delayed sale of the team from Drayton McLane to Crane on Thursday, a transaction that requires the franchise to move from the NL Central to the AL West in 2013.
As part of the Astros' agreement to switch leagues, the sale price was cut from $680 million to $615 million, a person at the owners meetings in Milwaukee told The Associated Press.
Crane said at a late-afternoon news conference at Minute Maid Park that the reported money totals were "fairly accurate." He said the transaction will be completed on Tuesday.
"We're focused on bringing a winner back to Houston," Crane said. "We've got a lot of plans."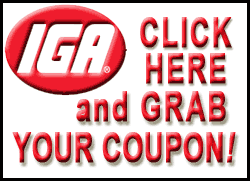 McLane, general manager Ed Wade and president of baseball operations Tal Smith did not attend Crane's news conference, and Crane said he's planning staff changes after Thanksgiving.
"From soup to nuts, we'll sit down with all the executives, ask them what they think we're doing right, ask them what they think we're doing wrong," he said, "and we'll make some very, very quick adjustments."
Crane originally wanted the Astros to stay in the National League, where the franchise has competed since its inception in 1962. But Major League Baseball saw an opportunity to balance the leagues, putting 15 teams in each, and forced Crane and his new team to take the deal.
"It became evident that the move to the AL was an issue," Crane said. "We had a transaction that was done in May, and with that transaction, that changed over time. It was made very clear to us that anybody who owns the team would be moving to the American League."
The Astros will be the first team to switch leagues since Milwaukee moved to the National League after the 1997 season. Houston's move drew criticism from fans on local radio call-in shows.
Eddie Fuller, 47, of Houston, an Astros fan who was having lunch at a sports bar on Thursday, says he'll miss the NL style of play.
"I just like National League baseball better," Fuller said. "Just take a look at the playoffs, and all the switches you have to make. You have to watch your pitching, you have to watch your bench. I like the way the game has to be managed a lot better."
Other fans saw positive aspects of the move, starting with a natural geographic division rivalry with the Texas Rangers.
"That replaces -- and maybe more than replaces -- a rivalry with somebody like the Cardinals," said Mark Leyerle, who was born in Dallas but has lived in Houston for 25 years.
Crane said he's already received letters from season-ticket holders saying they won't be renewing. He thinks the completion of the sale will restore some confidence in the product.
"We're not going to try to look back, we're going to try to look forward," Crane said. "When we get the team turned around and we start winning, hopefully that will be in the rearview mirror."