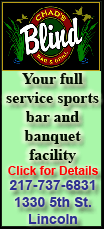 Although Thanksgiving has not quite arrived yet, many folks already have ideas of what they'll be buying for the gift-giving season. And, before you leave town to do your shopping, wouldn't it just make sense to save the gas and the travel time by running downtown and seeing what local stores have to offer?

This year Main Street Lincoln is promoting the downtown area with a Christmas carol theme. For this weekend the townwide theme is "We Wish You a Merry Christmas," which is exactly what local merchants do wish for everyone in Lincoln and Logan County, and a happy New Year too.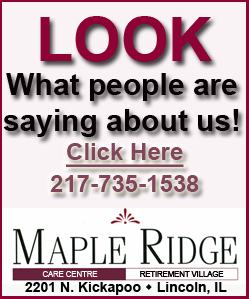 For many in the area, 2011 has been a rough year, a year of uncertainty regarding jobs and the future of commerce in the area. The employees of Logan Correctional Center are entering the holiday season with uncertainty for their future. Food pantries are seeing more clients than ever before, because more families are in need.
In Lincoln, local merchants also have reason to be concerned. As the city and county look at their revenues, they are seeing less money coming in from taxes than just a few short years ago, an indication business in general in our community is still struggling to recover from recession.
Yet, it is the folks who own and work in these businesses who step up when others are in need. For many of them, the mantra "give till it hurts" is a reality, and one they are happy to live up to, because those in need are their friends, their family, their neighbors.
So doesn't it make sense that before you leave town with your dollars, you should visit downtown with your dollars?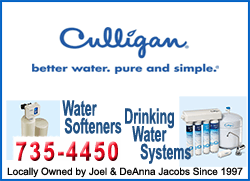 Wanda Lee Rohlfs said recently the downtown area has so much to offer, and she wants everyone to come downtown and really explore all that is here.
To that end, each weekend she is trying to focus on specific businesses around the square, bringing attention to who the owners are, what they have to offer and why having them in our community is so important.
This weekend Serendipity Stitches and Framing is one of two being highlighted.
Serendipity has been owned by Jeannie Xamis for the past 10 1/2 years. The store located at the corner of Pekin and Kickapoo is a one-stop shop for all things knitting and crochet.
The store has hand-made items for sale, along with a vast assortment of yarns, needles, hooks, supplies and of course, pattern books.
The store also hosts its own little band of knitters. Xamis said the group is just folks who enjoy knitting and visiting and being together in their hobby, and anyone who wishes to join them is more than welcome. Bring in your own project and enjoy a cup of coffee and some good old-fashioned knitting and "shop talk."
In addition to all this, the store also does custom framing, in house. Whether it is a large portrait or painting or something smaller, Xamis can assist you in picking out the perfect framing materials, and the frame will be hand-crafted to specifically enhance the beauty of your photo or print.
Rohlfs spoke briefly about Serendipity, saying the store is so genuinely unique with its little band of knitters, and that alone makes it a very special place as it promotes friendship and fellowship in the community.
"The knitters gathering in the store -- it has such a comfortable, small-town, hometown feel that there are even people coming over here from Decatur, just to be a part of it," Rohlfs said.
She also commented on the framing side of the business, saying the work that is done at the shop is done with such care that every piece comes out perfect.
"I personally have had Serendipity do framing work, and I can tell you they do a marvelous job," she said.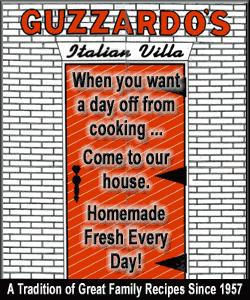 This week the Main Street drawing box is at Serendipity. The drawing for Main Street Money, a Serendipity gift certificate and a third prize to be announced will take place at 1 p.m. Saturday.
In addition, even if you're not ready to buy at Serendipity, it is well worth your time to just stop by and gaze on the lovely window display, done up in snowmen to match the store's signature Christmas song; "Frosty the Snowman."
Rohlfs said most folks consider only the retail part of the town when looking at the Main Street organization and the downtown area, but there is a great deal more than just retail shops, and this year drawing attention to a few of those has become an important part of promoting the downtown businesses.
With that in mind, Main Street is also shining a spotlight on a downtown law firm, Gehlbach Law. The firm is located in the Century Building, at the corner of McLean and Pekin streets.
Rohlfs said the Gehlbach firm has been a great asset to the community and a friend of Main Street for several years.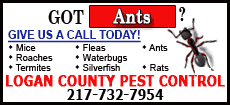 This year, though, something extra is going on there. The firm that once belonged to attorney John Gehlbach is now owned by attorney Natalie Marquez.
Marquez is a native of the community and a Lincoln High School graduate, who after earning her law degree, returned home to practice.
Marquez is a member of the Logan County Bar Association, and the firm is a member of Main Street Lincoln.
"When we held our annual spring breakfast this year, Natalie was there, an example of the theme of the day. We wanted to draw attention to our young professionals who do stay in the community, because keeping them here is so important," Rohlfs said.
"Natalie is a good example," she continued. "She is fully invested in the community. She has a wonderful business, and she has chosen to keep that business in our historic downtown area."
It would also be good to note that just because a business isn't named, doesn't mean it isn't worthy of attention.
In the downtown area there are a number of service professionals who rely on local patronage to keep their doors open. From a large number of attorneys, to insurance providers, to realtors and banks, they are all in Lincoln because they are committed to the community and are anxious to provide their expertise to the residents of this community.
And, while these professionals may not offer the perfect gift to put under the tree, it is also good to remember, downtown businesses are open year-round, not just at Christmas, and they all want the opportunity to serve you.
[By NILA SMITH]