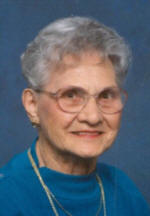 Eleanor Stoll

Send a link to a friend
[October 04, 2011] LINCOLN -- Eleanor C. Stoll, 93, of Peoria, formerly of Lincoln, died Monday, Oct. 3, 2011, at 8 a.m. at Proctor Hospital in Peoria.
A memorial service for Mrs. Stoll will be at 11 a.m. Saturday at Fricke-Calvert-Schrader Funeral Home in Lincoln, with the Rev. Mark Peters officiating. Visitation will be one hour prior to the service.
Burial will be in Laenna Cemetery, Chestnut.

She was a clothing aide at Lincoln Developmental Center before she retired and previously worked at Mueller's in Decatur from 1940 to 1944.

She was born on Feb. 4, 1918, in Chaska, Minn. Her parents were William and Helen Hahn Zerfowski. She married Clark L. Curry, and they were divorced. She then married Ralph Stoll on Oct. 6, 1978. He preceded her in death on June 18, 2002.

She is survived by four children, Phillip (and Bonnie) Curry of Decatur, Jan (and Sandra) Curry of Dunlap, Stanley (and Dianne) Curry of Oakley and Phyllis Curry Draper (and Bill) of Dunlap; four stepdaughters, Beverly (and Leroy) Ramthun of Cornland, Lanette (and Dave) Munks of Bend, Ore., Candy Stoll of Itasca and Melody Krusz of Denver, Colo.; nine grandchildren, Jeff (and Nanette), Scott (and Elena) Brockamp, Lesley and Crystal Curry, Lisa and Eric Curry, Angela, Bryan and Kevin Curry; and five great-grandchildren; four stepgrandchildren, Jeff and David Ramthun, Ryan Munks and Eden Bonito; and four step-great-grandchildren.

She was also preceded in death by two brothers and three sisters.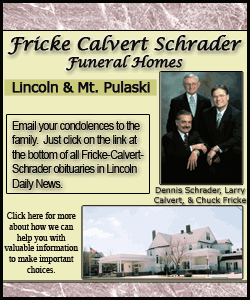 She was a member of Faith Lutheran Church of Lincoln.
Memorials may be given to the Alzheimer's Association, American Heart Association or the donor's choice.
Click here to send a note of condolence to the Stoll family.