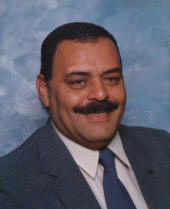 Daniel 'Danny' Hernandez Sr.

Send a link to a friend
[October 10, 2011] LINCOLN -- Daniel "Danny" Hernandez Sr., 64, of Lincoln, died Friday, Oct. 7, 2011, at Memorial Medical Center in Springfield.
Visitation will be 5-7 p.m. Tuesday at Holland Barry & Bennett Funeral Home. His funeral will be at 10 a.m. Wednesday at the funeral home.
Burial will follow in New Union Cemetery.

Mr. Hernandez was a minister and an all-round handyman. He worked in maintenance for the city of New York and for Lincoln College.

He was born Nov. 15, 1946, in Puerto Rico. His parents were Francisco Hernandez and Juana Roman Hernandez. He married Catherine Kincaid on July 29, 1977.

He is survived by his wife, of Lincoln; his sons and daughters, Maggie Hernandez of New York, Elizabeth (and Thomas) Staton of Lincoln, Daniel (and Lourdes) Hernandez Jr. of New York, Maria Hernandez of Lincoln, Kimberly (and Troy) Voyels of Atlanta, Linda (and Travis) Brand of Lincoln, Moses D. Hernandez of Lincoln, Timothy Hernandez of Lincoln and Matthew Hernandez of Lincoln; stepdaughter Kendra (and Andrew) Chapman of Lincoln; siblings David (and Orpha) Hernandez of Florida, Obed Hernandez (and Providencia) of Florida, Lydia Hernandez of Florida, Juan F.

Hernandez (and Aida H.) of Florida, Dolores (and Edwin) Velazquez of Florida, Aida I. Hernandez of Florida and Moises Hernandez of New Jersey; a sister-in-law, Carol Kincaid of Lincoln; 11 grandchildren; four great-grandchildren; one stepgrandchild; and numerous nieces, nephews, cousins and friends.

He was preceded in death by his parents.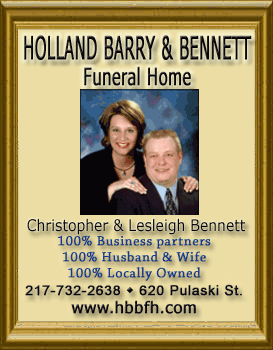 Danny had a good heart and he loved helping others. He shared his passion for music as a drummer in the band the Hernandez siblings had in New York. Throughout his life he mentored many children through ministry and as a martial arts teacher. Danny had a wonderful sense of humor and was able to make everyone laugh, which he loved to do, but most of all he loved his family.
Memorials may be made to building fund for the Full Gospel Evangelistic Center and will be accepted at the funeral home.
Click here to send a note of condolence to the Hernandez family.