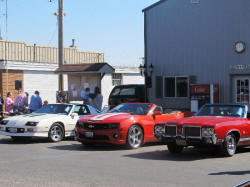 The cruise-in Saturday in New Holland was probably the last vintage car and truck gathering for the year, even though the weather tried to say otherwise.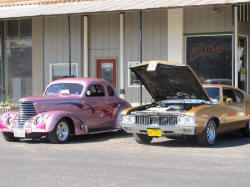 Cruisers who brought a vehicle for exhibit were asked to donate an unwrapped new toy for the Marine Corps Reserves Toys for Tots campaign.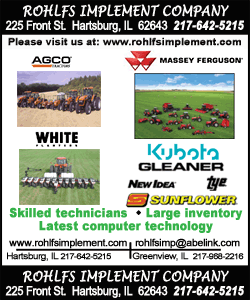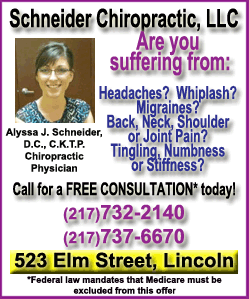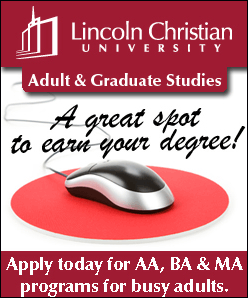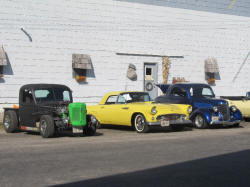 The cruise-in Saturday was hosted by the New Holland Fire Department, which also hosted a lunch counter in the firehouse.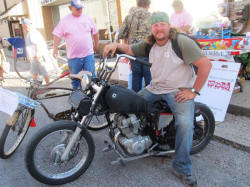 Benny Roemer, of New Holland, rode in on his 1982 "Rat Bobber," a Honda 250 he had outfitted with a headlight from a 1960s dirt bike, raised handlebars and a chopped-off back end.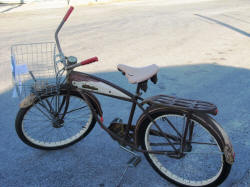 Andrew Berkley, of Mason City, displayed his father's 1950 Phantom Schwinn bike. His father grew up on a farm near Lewistown, but later lived in Belvidere. When Andrew's uncle was a teacher in that town, he rode the bike to his job at the nearby school.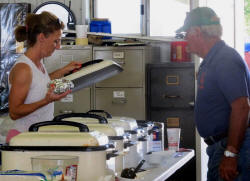 Melissa Davis, New Holland Fire Department paramedic and wife of fire Chief Todd Davis, served lunch to cruise-in visitors Saturday, keeping with a small-town tradition of wearing many hats and doing what needs done.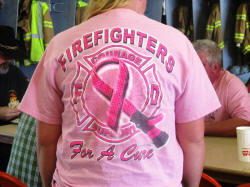 The pink shirts worn by firefighters and their family members Saturday display a fire department emblem with a fire hose looped to resemble the breast cancer research ribbon.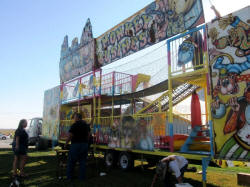 Tim and Kathy Merriman, New Holland residents and owners of Big M Amusements, donated the two-story climbing amusement "Monkey Business" for the kids at the cruise-in Saturday afternoon.