The Dow had been up as many as 209 points, but gave up half that gain in the last hour of trading. Late-day reversals have become increasingly common in the market. So have point changes of more than 100 points.
"Unfortunately I think we're stuck with the wild volatility that we've had for some period of time. I don't think we've moved past it," said Dennis Wassung, a portfolio manager at Salem, Mass.-based Cabot Money Management.
The Dow has rallied 8.1 percent since last Tuesday, when it hit its lowest point of the year, 10,362.26. The Standard & Poor's 500 index has risen even more in that time, 9.8 percent. That's the biggest 7-day jump for the S&P since March 2009, when the market hit 12-year lows.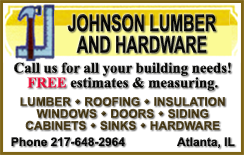 The surge is even more remarkable considering that it came right after the S&P 500 nearly entered a bear market. On Oct. 4, it traded below 1,090, a 20 percent drop from its recent peak in April. Had it closed at or below that level, it would have entered what stock watchers call a bear market.
Much of the surge in stocks since last week was due to new efforts by European leaders to contain the continent's debt problems. On Wednesday, European Commission President Jose-Manuel Barroso presented a plan to strengthen European banks and lower Greece's debt. Greece is still waiting to receive the next installment of its emergency loans. However, there is a growing belief that even those loans won't prevent the government from defaulting on its debt.
Separately, a Slovakian opposition party leader said that country's political parties have agreed to approve a deal to strengthen Europe's financial rescue program. Slovakia's parliament blocked the deal Tuesday. That set back efforts to free up more funds for indebted European countries and banks.
The Dow rose 102.55 points, or 0.9 percent, to close at 11,518.85. The average is now down just 0.5 percent for the year. The Dow has closed up or down at least 100 points in 11 of the past 13 trading days.
The S&P 500 rose 11.71, or 1 percent, to 1,207.25. The S&P is down 4 percent for 2011.
The Nasdaq composite index rose 21.70, or 0.8 percent, to 2,604.73.