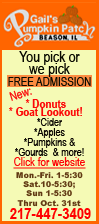 The letter was sent to Hurd last year by celebrity attorney Gloria Allred on behalf of Jodie Fisher, an actress who was hired to help with HP networking events and subsequently accused Hurd of sexual harassment.
Fisher reached a private settlement with Hurd in August 2010 for an undisclosed amount. HP announced the next day that Hurd was resigning. Instead of being fired, Hurd walked away with a severance package worth tens of millions of dollars.
A Delaware Court of Chancery judge ruled in March that the letter, which was attached to a complaint filed by an HP shareholder seeking company records regarding Hurd's departure, should be unsealed.
Hurd attorney Rolin Bissell argued Wednesday that Hurd and Fisher expected the letter to be kept confidential. He suggested that disclosure of the letter would violate their rights under California laws regarding personal privacy and the confidentiality of mediation in legal disputes. Bissell also argued that neither Delaware's law regarding shareholder access to corporate books and records, nor the presumption of openness of court records, require unsealing the letter.
"We think the public interest here is very weak," Bissell said. "We don't think that 'public company' means it's a public document."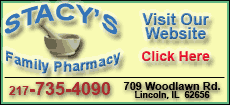 But Felipe Arroyo, an attorney for HP shareholder Ernesto Espinoza, argued that Hurd has no basis for trying to keep the letter secret.
HP gave the letter to Espinoza in response to his request for records regarding Hurd's departure. Espinoza subsequently included the letter in a complaint he filed seeking access to a report prepared for HP's board in response to the allegations against Hurd.
Arroyo noted that the letter was addressed to Hurd as CEO of Hewlett-Packard, was sent to HP's headquarters and alleged claims against both Hurd and the company. Despite his claims of confidentiality, Hurd turned over the letter to Hewlett-Packard's general counsel upon receiving it, Arroyo added.
"It was by its very nature a business communication that he had to turn over," Arroyo said.
Hewlett-Packard attorney Steven Schatz told the justices that the company took no position on whether the letter should be unsealed, but that HP never considered it to be a private, personal communication, as Hurd maintains.
In ordering the letter to be unsealed, Vice Chancellor Donald Parsons wrote that its disclosure "would be valuable to a society concerned with corporate governance and integrity."