Minutes of the Sept. 20-21 meeting released Wednesday also reflected the policymakers' uncertainty over why the economy is struggling to grow and create jobs more than two years after the recession has ended.
In the end, the Fed stopped short of expanding its portfolio of investments. Instead, it opted to shift $400 billion of its investments to try to lower long-term interest rates. That followed the Fed's announcement in August that it planned to keep short-term rates at record lows until at least mid-2013, assuming the economy remains weak.
Some members have favored taking bolder steps to boost growth because the unemployment rate has been stuck at about 9 percent. But others have argued that the central bank has done all it can and that further action could increase the risk of inflation.
Two officials, who were not named, were willing to go along with the Fed's September action because policymakers did not rule out taking further steps, according to the minutes. The further steps were not named.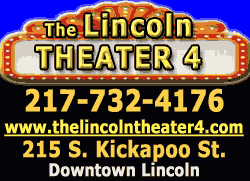 However, the members discussed more bond buying at the meeting, and some said that should remain an option.
"A number of participants saw large-scale asset purchases as potentially a more potent tool that should be retained as an option in the event that further policy action to support a stronger economic recovery was warranted," according to the minutes.
In June, the Fed completed a $600 billion bond-buying program, its second round of large-scale Treasury purchases.
Supporters said the bond purchases kept rates low and encouraged spending. But critics charged that it weakened the dollar and stoked inflation risks.
Three members of the committee, all regional bank presidents, have dissented from the Fed's decisions at its past two meetings. That marked the highest level of dissent at the Fed in nearly 20 years.
Part of the trouble facing the Fed is that policymakers seem perplexed by what's kept the economy from rebounding from the recession that officially ended in June 2009.
"It was again noted that the cyclical impetus to economic expansion appeared to be weaker than in past recoveries, but that the reasons for the weakness were unclear, contributing to greater uncertainty about the economic outlook," according to the minutes.
Chairman Ben Bernanke told Congress last week that economic recovery "is close to faltering." He said the Fed is prepared to take further steps to support it.