Financially struggling Liz Claiborne Inc. said Wednesday that it is selling its namesake brand and several others to concentrate on its Juicy Couture, Lucky Brand and kate spade fashion plates, which appeal to well-heeled shoppers. The company, which hasn't had an annual profit since 2006, said it will change its name to reflect that emphasis.
Liz Claiborne is the latest company to adjust its business as the U.S. consumer market bifurcates into the high and low ends, essentially squeezing out the middle. Companies ranging from Procter & Gamble to Wendy's are doing everything from tweaking their product mix to changing the way they advertise and display their goods in order to appeal to American consumers on opposite ends of the spectrum.
Liz Claiborne hopes that a more high-end focus will help it turn around its business, where annual revenue has been cut in half from 2006 through last year. Lucky Brand jeans mostly sell for $99 or more, for instance, and kate spade handbags typically start at over than $100.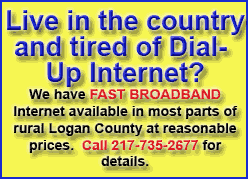 The move follows several attempts by the company to revive its Liz Claiborne brand, which had its heyday in the 1970s and 1980s when Liz Claiborne herself gave working women a stylish-yet-functional wardrobe for the office that focused on full ensembles of tops, trousers, dresses and handbags.
To add cache and excitement to the label, the company hired Tim Gunn as chief creative officer in 2007, the year that Claiborne died. And then Isaac Mizrahi was hired in 2008 as creative director. Both hires created buzz, but that didn't translate into sales.
"Over the past few years, we have worked diligently to turn this into a more efficient, dynamic, brand-centric, retail-based company," CEO William McComb said. "Today marks the culmination of these efforts."
McComb said during a conference call Wednesday that along with streamlining its operations, Liz Claiborne will need to "resize its corporate infrastructure," which could mean job cuts. McComb said that he was not prepared to announce the goals of the new resizing efforts just yet. But in July, the company announced plans to close an Ohio distribution center that had about 600 workers.
Liz Claiborne said it will sell the domestic and international trademark rights for both its Liz Claiborne brands and the U.S. and Puerto Rico trademark rights for the Monet jewelry brand to department store operator J.C. Penney Co. for about $288 million. The Liz Claiborne brands include Liz Claiborne, Claiborne, Liz, Liz & Co., Concepts by Claiborne, LC, Elizabeth, LizGolf, LizSport, Liz Claiborne New York (LCNY) and Lizwear brands.