Today's highlight in history:
On Oct. 13, 2010, rescuers in Chile using a missile-like escape capsule pulled 33 men one by one to fresh air and freedom 69 days after they were trapped in a collapsed mine a half-mile underground.
On this date:
In A.D. 54, Roman Emperor Claudius I died, poisoned apparently at the behest of his wife, Agrippina (ag-rih-PEE'-nuh).
In 1307, King Philip IV of France ordered the arrests of Knights Templar on charges of heresy.
In 1775, the United States Navy had its origins as the Continental Congress ordered the construction of a naval fleet.
In 1792, the cornerstone of the executive mansion, later known as the White House, was laid during a ceremony in the District of Columbia.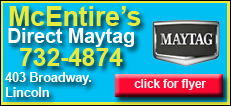 In 1843, the Jewish organization B'nai B'rith (buh-NAY' brith) was founded in New York City.
In 1845, Texas voters ratified a state constitution.
In 1944, American troops entered Aachen, Germany, during World War II.
In 1961, influential avant-garde filmmaker Maya Deren died in New York at age 44.
In 1974, longtime television host Ed Sullivan died in New York City at age 73.
In 1981, voters in Egypt participated in a referendum to elect Vice President Hosni Mubarak (HAHS'-nee moo-BAH'-rahk) the new president, one week after the assassination of Anwar Sadat.
Ten years ago: Ukraine's defense minister and air defense chief offered to resign, conceding the military was involved in the explosion of a Russian airliner over the Black Sea Oct. 4 that killed 78 people. (Russian investigators concluded the plane was downed by a Ukrainian missile launched during military exercises; the two officials were fired by Ukrainian President Leonid Kuchma.)