Far from his best, the Cardinals ace lasted just five innings in a 4-3 victory over the Milwaukee Brewers on Wednesday night that gave St. Louis a 2-1 edge in the NL championship series.
The bullpen that got no work in Carpenter's division-series clinching win over Roy Halladay and the Philadelphia Phillies came up aces with four relievers retiring the last 12 Milwaukee batters in order.
"My stuff was OK but these guys worked me hard," Carpenter said after winning his seventh postseason game to match Gibson's team mark. "All night long it was a battle. Our bullpen did a phenomenal job to finish it out and we win, and that's what's important."
Albert Pujols had one of three RBI doubles during a four-run first inning against Yovani Gallardo for the wild-card Cardinals, who suddenly are front-runners -- and against the team that put them away early en route to the NL Central title.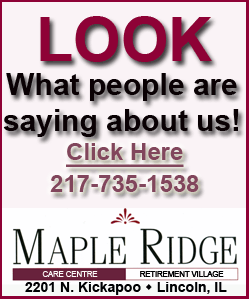 All thanks to unsung Fernando Salas, Lance Lynn, Marc Rzepczynski and Jason Motte, who struck out three of the four batters he faced for the save.
"They've been great, we wouldn't be here without them," Lance Berkman said. "Over the course of the regular season they got a lot of blame when things went wrong.
"Now, they need to get a lot of credit."
The Brewers set a franchise record with 96 victories and took the Central lead for good on July 27. Now, they've got to come from behind.
Yuniesky Betancourt's infield single with one out in the fourth was the last of the Brewers' six hits. The rest of the way they had only two baserunners.
"I still feel good with our club," manager Ron Roenicke said. "This is a good club we're playing and, you know, when you make mistakes like we did the first inning, they were going to get their hits."
The Brewers have lost eight in a row on the road in the postseason, a stretch that extends to Game 1 of the 1982 World Series in St. Louis on a shutout by Mike Caldwell. It's the longest current streak in the majors.
The matchup of star pitchers fizzled, with both starters done after five innings. Gallardo tied an NLCS record with three wild pitches, while Carpenter surrendered all but one run of a four-run cushion.
The game was played in a steady drizzle with no squirrel sightings -- at least not on the field. In the previous playoff game at Busch Stadium, a squirrel scampered across home plate while the Cardinals were batting against the Phillies' Roy Oswalt.
The careening critter quickly became a favorite in St. Louis as the Rally Squirrel. The Cardinals' marketing department capitalized, too, giving away 40,000 rally towels with a squirrel theme, telling fans to "Go Nuts" on the video board and dressing up someone in a squirrel costume to entertain the fans between innings.
Kyle Lohse, pitching on 12 days' rest, starts Game 4 Thursday for Cardinals against Randy Wolf.
"Hope we don't lose two in a row just to put our backs up against the wall," manager Tony La Russa said. "We're really not going to stop and think about it, because there's so much yet to do."