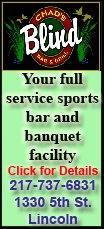 But not enough.
Manning isn't just the most valuable football player of his era. He belongs in the conversation for most valuable in any team sport ever. He's mastered the game like no one since Otto Graham took the Cleveland Browns to the championship match in each of his 10 seasons more than a half-century ago.
Indy's error-riddled, injury-plagued 0-5 start to this season, while Manning recovers from two neck surgeries that sidelined him for the first time in his pro career, is a testament to it. But it's only one of many.
"We've been spoiled by great quarterback play for a long time," Colts defender Robert Mathis said after a second straight second-half letdown resulted in a 28-24 loss to Kansas City last weekend. "But the fact of the matter is we have got to hold our end up."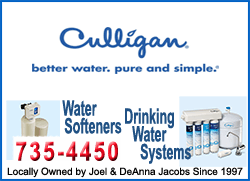 The Colts have become a cautionary tale about what happens when a team ties its fate to one player, and that player can no longer go. Think of the Chicago Bulls after Michael Jordan walked away from basketball the first time. Or, to cite an example of NFL history repeating itself, how long the old Baltimore Colts wandered in the league's wilderness searching for Johnny Unitas' replacement.
Using the draft, trades and free-agent pickups, NFL contenders continually strive to strike a balance between the strength of their offenses and defenses. But in the modern game, with its increasing emphasis on scoring and protecting quarterbacks more than any other player on the field, a top-flight passing attack has become paramount. Manning was so successful for so long that the Colts became dangerously lopsided.
During his tenure, their running game became an afterthought and the defense, used to chasing opposing quarterbacks forced to throw often to make up the deficits Manning built, evolved into a one-dimensional unit. They were fast enough to pressure the passer, but too small to win most wars of attrition.
With hindsight, it's easy to see how Indianapolis owner Jim Irsay and football chief Bill Polian were caught unprepared. Manning, who turned 35 in March, hadn't missed a game since the Colts used the first pick of the 1998 draft to get him. During that span, only Drew Brees of New Orleans contributed more to his team's total offense -- 72 percent vs. 71 -- though that covers only the past five seasons, compared to 13 for Manning.
Brett Favre, who holds several NFL passing records Manning is still chasing, ranked third at 68 percent during a 10-year stint in Green Bay. Even Tom Brady, the Patriots' three-time Super Bowl-winning QB whom Manning is most often measured against, comes in at the same 68 percent after 10 complete seasons as the starter in New England. All three rivals' value to their teams was propped up by better, more consistent running games and defenses.
"I can't even think of too many guys from any era whose teams were so dependent on the success of just one guy," Pro Football Hall of Fame historian Joe Horrigan said. "Brady, to some extent, now. In the recent past, Dan Marino with the Dolphins, Barry Sanders with the Lions and Jim Kelly in Buffalo, considering how much of the no-huddle offense relied on his calls. Unitas, too, but Johnny had Lenny Moore to run and Raymond Berry to catch passes for most of his stay. ... But I'd say the closest guy to Manning was probably Otto Graham.
"Because he was involved in every phase -- and this is taking nothing away from his coach and mentor, Paul Brown -- Graham was what we used to call a `field general.' And taking nothing away from the great quarterbacks since then, up until now, I don't see any of them fit that description as well as Manning does."
Even as better statistical tools make it easier to assess a player's performance in the context of a team, they still reveal only so much about his real value. Difficult as that is to measure, it's one category where Manning clearly blows away the competition.
He didn't just execute a game plan every Sunday with stunning efficiency, he usually devised it and, when necessary, improvised on it in those chaotic few seconds before taking the snap. Archie Manning, a former Saints' quarterback and patriarch of what has become the NFL's first family, has told countless tales about how serious Peyton and younger brother Eli were about the craft when both were barely taller than a pair of football pants.