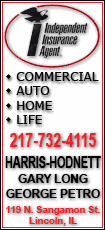 With his suspension now complete, Pryor finally got the chance Wednesday to practice once again with his new Oakland Raiders teammates.
"He's very talented," coach Hue Jackson said. "I thought he did some good things but we'll continue this week to do that, to get him back in the mix with his teammates so that I can see him a little bit more and evaluate that talent and see where I can put it."
Pryor was selected by the Raiders in the third round of the supplemental draft Aug. 22 and signed a four-year contract with the team three days later.
Pryor had to serve the suspension when he was allowed to participate in the supplemental draft. Pryor left Ohio State instead of serving a five-game ban after being involved in a cash-for-memorablia scandal that has put the Buckeyes under NCAA investigation.
Pryor declined to talk to the media but his teammates said he's glad to be back in the fold.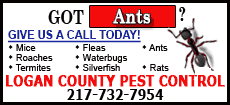 "I think he's just excited to be back on the practice field," starting quarterback Jason Campbell said. "Having to sit out for five weeks and, obviously, not receive a paycheck for five weeks, I know kind of stings, too. But I think he's obviously excited about being out there with his teammates and getting to learn football and getting to learn our offense and grow together."
Pryor is an impressive physical specimen, measuring 6-foot-5 and 232 pounds and being clocked at 4.36 seconds in the 40-yard dash at his pro day.
Pryor is coming off his best season statistically at Ohio State, throwing for 2,772 yards and 27 touchdowns with 11 interceptions. He ran for 754 yards and four TDs and helped the Buckeyes win the Sugar Bowl.
Pryor played mostly on the scout team Wednesday as Campbell and backup Kyle Boller are entrenched ahead of him on the depth chart. Pryor will get some time working with the Raiders offense as well.
He took part in three practices during preseason but has only been allowed to attend meetings and do individual drills on his own since the end of the exhibition season.