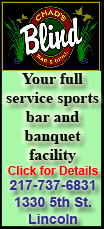 Stepping into the Craft Market area, guests will be welcomed by a newly created arbor, the centerpiece of the displays. Shoppers will find two brand-new booths nestled in among the old favorites surrounding the arbor.

Origami Creations will feature pre-folded pieces available for sale. Shoppers have the option of choosing their own paper and design and having it folded right before their eyes.

Gifts to Go is guaranteed to make gift purchasing easy, as it features a wide variety of craft items available in baskets, boxes or bowls. Most items will be wrapped in clear cellophane, tied with pretty ribbons and bear a handmade gift card. Harvest shoppers will be able to select from unique baby shower, birthdays, hostess, wedding and "you're a berry special person" gifts.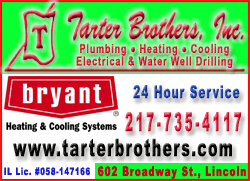 Joining the new booths will be old favorites including Quilts N' Cross Stitch, Christmas Nook, Yesteryear's Kitchen, Cottage Collectibles, Critters in My Garden, Ye Olde Sweet Shoppe, Babeland and Gifts From Around the World. Bings

'N Things, Henna Designs and face painting will also be featured.

Three silent auctions will take place in the Fellowship Center and outside in the Lincolnberry Café during the morning hours

When doors open at 7 a.m., the craft areas will open with hundreds of handmade items for sale. From 7 a.m. until 11:30 a.m. homemade caramel pecan and cinnamon rolls will be sold.

The morning hours also include an 8:30 a.m. 5K Harvest Run and 1 Mile Fun Walk in cooperation with the local YMCA, as well as special activities from 9 to 11 a.m. for kindergarten to fourth-graders.

Outside in the parking lot, sandwiches and snacks will be provided. Joining the ever-popular curly fries and walking tacos will be brisket sandwiches and Coney dogs served with ice-cold root beer.

Also featured at the Lincolnberry Café will be a variety of homemade scones and several snack selections, including "stroller snax" -- created for our small guests. Bread in a jar and Jumer's rolls will also be offered.

Luncheon fare includes the traditional Harvest of Talents vegetable soup -- cooked outside in large black kettles -- along with barbecue sandwiches and a variety of homemade pies.

Climaxing the day's events will be the 2 p.m. auction, which features several beautiful handmade quilts, furniture pieces, fine needlework, photography, repurposed items, woodworking and other unique, one-of-a-kind items.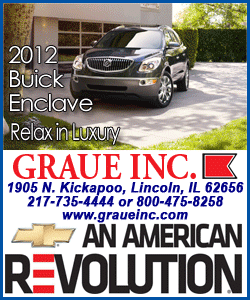 The Fellowship Center provides free parking, a monitored coat and parcel check room, and assistance carrying purchases to vehicles.
Donations of nonperishable food items will be accepted for the Lincoln/Logan Food Pantry.
All proceeds from the Harvest of Talents are channeled through International Disaster Emergency Service to missions around the world to provide food and water for hunger victims.
Those desiring further information may contact Lincoln Christian Church at 217-732-7618 harvestoftalents@comcast.net, or visit https://www.ides.org/hungerprograms.html.
The public is invited to a special celebration service at 10 a.m. Oct. 23 in the Hargrove Chapel on the campus of Lincoln Christian University. At this service the Harvest of Talents total will be announced and a check representing the 2011 proceeds will be presented to Rick Jett, executive director of International Disaster Emergency Service.
[Text from file received]
,