A new study by the Illinois Policy Institute, a free market think tank, said teachers in 416 of Illinois' 867 school districts, not including Chicago, didn't contribute anything to the Illinois Teachers' Retirement System for the 20009-2010 school year.

The report added that 138 school districts paid a portion of teachers' contributions to TRS for the 2009-2010 school year. Teachers in the remaining 312 school districts contributed to TRS directly from their paychecks.

TRS required the following contributions to the pension fund, based on teacher salaries:
Teachers giving 9.4 percent.

State giving a matching contribution of 9.4 percent.

School districts giving 0.58 percent.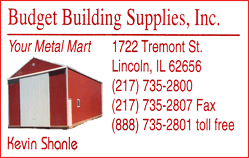 Teachers can have their school districts cover their TRS contributions through contract negotiations with local school boards. In total, 554 school districts pitched in $400 million for teachers' pensions during the 2009-2010 school year, according to the institute's report.
The policy institute said it is highlighting this practice now because of the severe underfunding of the pension system. TRS has an unfunded liability -- how much money a pension system falls short to pay current and future pensions -- of $39.8 billion, or about 51 percent of what it needs to pay current and future pensions.
"The districts have used this as a sweetener over time, and it's clear that the pension pickups have become a benefit for teachers," said Ted Dabrowski, vice president of policy for the institute. "To ask a teacher ... to put money toward their own retirement fund is not too much."
Whether the money is coming from the district or a teacher's paycheck, it's still coming out of the teacher's pocket, said Charles McBarron, spokesman for the Illinois Education Association, a teachers' union.
"Regardless of who actually sends the money to the pension system, it is essentially from the teacher, because it is part of a negotiated agreement on compensation," McBarron said. "It's part of a teacher's compensation, and it's something they negotiate on the local level. There is nothing new about it and nothing unusual about it."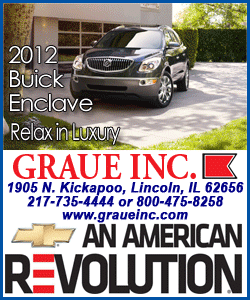 How much more it is costing some local taxpayers swings wildly. In the tiny southern Illinois town of Hoyleton, taxpayers were only on the hook for an extra $4,340 for all of the teachers in the Hoyleton Elementary School District. In northwest Chicago suburb of Elgin, more than $18 million went toward local teachers' pension payments.
In Moline, the cost to taxpayers is about $4 million, according to the report. Robert Tallitsch, a member of the school board for the Moline School District, echoed McBarren, saying that benefits like pension payments are used to attract better teachers without raising salaries.
"If they're having a tough time raising salaries, districts will increase benefits. A lot of time, benefit payments are deferred; they don't impact the bottom line right away," Tallitsch said. "As a result you're hoping for a better cash flow later on as compared to right now to make the salary package a better deal."
[Illinois Statehouse News; By ANDREW THOMASON]