Lincoln Daily News
welcomes letters of appreciation, information and opinion on matters pertaining to the community.
As a community we need to be able to talk openly about matters that affect the quality of our lives. The most effective and least offensive manner to get your point across is to stick to the issue and refrain from commenting on another person's opinion. Letters that deviate from focusing on the issue may be rejected or edited and marked as such.
You may also send your letters by email to ldneditor@lincolndailynews.com
or by U.S. postal mail:
Letters to the Editor
Lincoln Daily News
601 Keokuk St.
Lincoln, IL 62656
Letters must include the writer's name, telephone number, and postal address or email address (we will not publish address or phone number information). Lincoln Daily News reserves the right to edit letters to reduce their size or to correct obvious errors. Lincoln Daily News reserves the right to reject any letter for any reason. Lincoln Daily News will publish as many acceptable letters as space allows.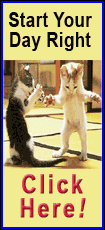 To the editor:

I have been a patient of Dr. Steven Kottemann since 1980. I have often waited in the waiting room of the medical center well past my appointed time. But I always received all of his time and attention when my turn came. He is the doctor I want and the doctor I choose for this very reason.

Asking him to be less than he is, is wrong on all levels. Shame on you, Family Medical Center, for your lack of respect for a wonderful and caring man.

[to top of second column in this letter]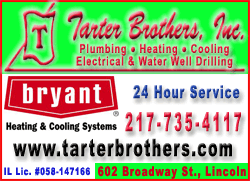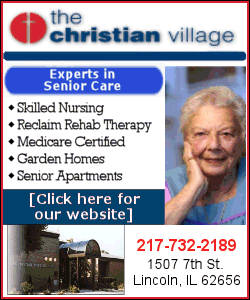 Can't someone come up with a way to wire the exam rooms to channel sound to an adjoining room to be dictated by someone to reserve patientsí privacy? How about helping this doctor continue doctoring?
Lastly I would like to thank Dr. Kottemann for all he has done for me and my family. I really feel my life and health has been better because of him. And I'm so sorry that you have been treated so badly.
Sincerely,
Becky Coppenbarger
[Posted October 17, 2011]