Lincoln Daily News
welcomes letters of appreciation, information and opinion on matters pertaining to the community.
As a community we need to be able to talk openly about matters that affect the quality of our lives. The most effective and least offensive manner to get your point across is to stick to the issue and refrain from commenting on another person's opinion. Letters that deviate from focusing on the issue may be rejected or edited and marked as such.
You may also send your letters by email to ldneditor@lincolndailynews.com
or by U.S. postal mail:
Letters to the Editor
Lincoln Daily News
601 Keokuk St.
Lincoln, IL 62656
Letters must include the writer's name, telephone number, and postal address or email address (we will not publish address or phone number information). Lincoln Daily News reserves the right to edit letters to reduce their size or to correct obvious errors. Lincoln Daily News reserves the right to reject any letter for any reason. Lincoln Daily News will publish as many acceptable letters as space allows.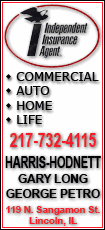 To the editor:

Mayor Keith Snyder and Lincoln City Council members are dead wrong regarding their choice of use of a health park for the extremely valuable property given to us by our local ALMH board.

You don't need to be very bright to recognize that these large, landscaped parcels of land described above and located in the center of town, one block from Central School and just two blocks from Lincoln Junior High School, fail to meet the highest and best use of this property for a public park. These properties have location, location and location. All city utilities are also already present at both of these separate sites.

These parcels can be and should be marketed by our city and county economic development official through his numerous contacts. They can be also made available later on through our local Multiple Listing Service at a later time if the need should require. These are perfect building sites for multiple uses.

[to top of second column in this letter]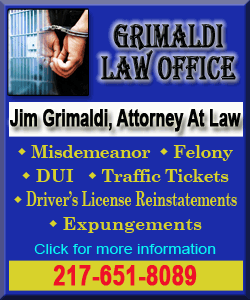 Please do a survey of our present city parks, and I believe that you, too, will agree with me that each of them are severely underutilized, and many of those folks using our parks may be using them for illegal use such as drug sales.
Letís put this land gift to work for us during these very difficult and trying times. Please show some real leadership and promote these properties through developers.
Lester C. Van Bibber III
Lincoln
[Posted October 17, 2011]