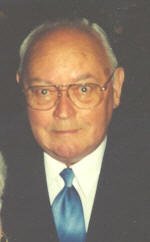 William Robert 'Skip' Ayers

Send a link to a friend
[September 02, 2011] MOUNT PULASKI -- William Robert "Skip" Ayers, 79, of Mount Pulaski, died Thursday, Sept. 1, 2011, at 8 p.m. at Abraham Lincoln Memorial Hospital in Lincoln.
Visitation will be from noon to 2 p.m. Tuesday at Fricke-Calvert-Schrader Funeral Home. His graveside service will be at 2:30 p.m. Tuesday at Mount Pulaski Cemetery, with Jim Birge officiating.
Mr. Ayers retired from Caterpillar in Decatur and worked several years helping a local farmer.
He was born on May 31, 1932, in Mount Pulaski. His parents were Willis Henry and Eva Elizabeth Purcell Ayers. He married Mary L. Fields on April 2, 1954, in Mount Pulaski. She preceded him in death on Sept. 2, 2008.
Robert is survived by one son, Danny (and Jodie) Ayers of Mount Pulaski; one daughter, Janice Stewart (and Bobby Merreighn) of Lincoln; three sisters, Zella Shehorn of Alabama, Betty Erlenbush Shartzer of Illiopolis and Rosemary Lathrop of Cisne; seven grandchildren, David (and Heather) Daggett, Mary Kay Daggett (and Steven Buchanon), Abagail (and Brian) Walkins, Zachary Ayers (and Chelsey Clayton), Brooke (and Jacob) Call, Riley Ayers and Carly Ayers; and nine great-grandchildren.
He was also preceded in death by one son, Jeffrey; one brother, Willis Ayers Jr.; and one sister, Lucille Seiler.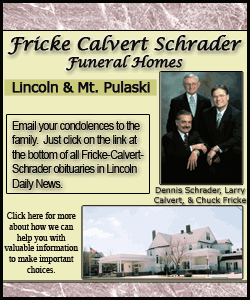 Memorials may be made to the Mount Pulaski Phoenix Fire Department or Mount Pulaski EMS.
Click here to send a note of condolence to the Ayers family.