CLASSIFIED ADS
---
PUBLISHER'S NOTICE
Federal and state laws prohibit employment advertisements that express a discriminatory preference on the basis of race, age, sex, color, national origin, religion, handicap, or marital status.
Lincoln Daily News will not knowingly accept advertising for employment which is in violation of these laws. Our readers are informed that employment offerings advertised are available on an equal opportunity basis.
---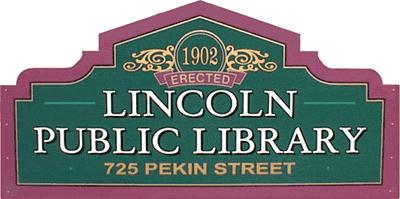 A GREAT OPPORTUNITY!
LINCOLN PUBLIC LIBRARY
CIRCULATION MANAGER
PERMANENT EMPLOYMENT/FULL TIME POSITION
Salary range - $23,469 - $34,389, includes compensation package (insurance, vacation, sick leave).

Minimum qualifications:
Aassociate degree from a two-year college in library science or related field;

Two-years experience in library work;

A ba/bs degree can be substituted for experience.
A complete job description is available at the library or www.lincolnpubliclibrary.org

Basic knowledge of and ability to use computers required. the ability to interact with children and parents is a necessity.

Contact Richard Sumrall at 217-732-8878 or applications are available at:
725 Pekin Street
Lincoln, IL 62656
Applications accepted through October 13, 2011.

Logan County residence requirement.
EOE

Send a link to a friend
---

CNA's

Caring and compassion are the rule, not the exception at Vonderlieth Living Center! With many years of experience in the health care industry, we have been recognized as one of the leaders of quality care nursing services. To stay the leader, we need people like you – professional nurse aides dedicated to delivering quality care to our long term care residents. We currently have full and part time openings for the second shift. We offer you a competitive wage, great benefit package and a wonderful staff of caregivers to work with, plus much more! Please apply online or send resume to:

Vonderlieth Living Center
Attn: Jo Hillard
1120 N. Topper Drive
Mt. Pulaski, IL 62548
www.heritageofcare.com


Send a link to a friend
---
---