CLASSIFIED ADS
---
PUBLISHER'S NOTICE
Federal and state laws prohibit employment advertisements that express a discriminatory preference on the basis of race, age, sex, color, national origin, religion, handicap, or marital status.
Lincoln Daily News will not knowingly accept advertising for employment which is in violation of these laws. Our readers are informed that employment offerings advertised are available on an equal opportunity basis.
---
Temporary Full Time Positions Available
Harvest Outside Help
East Lincoln Farmers Grain is looking for Outside Harvest help. Must have drivers license and your own transportation. Harvest Scale Operator East Lincoln Farmers Grain is looking for reliable, responsible, customer friendly workers to operate computer scales during grain harvest. Computer Experience Preferred.
Interested parties may apply at:
East Lincoln Farmers Grain
1418 1800th Street (on old 66)
Lincoln, IL

Send a link to a friend
---
Retail Merchandiser positions open
in the Clinton and Lincoln area, flexible hours,
Learn more and apply online at www.americangreetings.jobs
EOE.

Send a link to a friend
---
with Elkhart Grain Company
Elkhart Grain Company Seasonal Positions Available.
Full Time Office positions to operate computer scales during harvest. Computer experience preferred.

Full Time Outside Harvest Help. General mechanical knowledge and knowledge of grain operations a plus.
Applicants must have valid driver's license and own transportation.
Overtime and weekend availability required.
Call
Elkhart 947-2751
or Mt. Pulaski 792-5711
for more information

Send a link to a friend
---
Come be a part
of the Logan County Fair
We need
Amusement Ride Operators
Apply in person
Monday July 30
between 4 and 6 p.m.
at the Carnival Office
on the
Logan County Fairgrounds

Send a link to a friend
---
At Vonderlieth Living Center, we need people like you to continue to offer excellent care – professional nurse aides dedicated to delivering quality care to our long term care residents. We currently have full and part time openings for the second shift. We offer you a competitive wage, great benefit package and a wonderful staff of caregivers to work with, plus much more!
Please apply online or send resume to:

Vonderlieth Living Center
Attn: Jo Hillard
1120 N. Topper Drive
Mt. Pulaski, IL 62548
www.HeritageOfCare.com


Send a link to a friend
---
Administrative Position available at
Prairie Engineers of Illinois, P.C.
Prairie Engineers of Illinois, P.C. is seeking an Administrative Professional to join their team.
Prairie Engineers is a surveying and civil engineering firm located in Lincoln, Illinois. The firm provides services to local, state, and federal government, utilities, industries, and private businesses.
Prairie Engineers is a growing company, looking to add an Administrative Professional to their team to assist with business and office related tasks.
The position of Administrative Professional would be a full time position with benefits and a competitive salary based on previous experience.
Essential Job Functions:
Providing administrative support

Creating and maintaining project files and documentation

Correspondence (written, electronic, and verbal) with various businesses, partners, and project officials (including composing and typing correspondence)

Office communications including emailing and answering the telephone

Greeting guests as they enter the office

Entering time and expenses

Compiling various types of data

Researching policies, procedures, and regulations

Processing mail

Other duties as assigned Possible Job Functions

Attending trade shows and conferences to promote Prairie Engineers

Proposal development and development of marketing material

Developing and maintaining project related databases

Human resources related duties

Assisting in project related reports and administrative functions
Minimum Qualifications:
Bachelor's Degree in a business related field

Proficient in MS Office

Willingness to travel within the United States for durations up to a week in length

Strong written and verbal communication

Strong organizational skills

Self-Directed, Independent Worker

Energetic with a positive can-do attitude
Preferred Knowledge, Skills, Abilities, and Experience:
Experience in human resources, marketing, or business development

Experience in Quickbooks or other accounting software
Potential candidates for this position should contact Prairie Engineers via e-mail at info@prairieengineers.com.

Send a link to a friend
---
Part-time help wanted for busy podiatry office in Lincoln. Monday 8-12, Wednesday 8-4 and Friday 8-4. Applicant must be energetic, organized and good with people. Looking for someone to help with patient care and paperwork. Salary is negotiable depending on experience.
Apply in person with resume at:
604 N. Union Suite 2
Lincoln, IL 62656
or call 732-9276 for additional information.


Send a link to a friend
---
Wastewater Operator for American Water
Independently operates repairs, and inspects wastewater treatment facilities following company, local, state and federal regulations, policies and procedures to ensure environmental compliance.
Minimum of 3 years experience in wastewater operations maintenance or construction.

College degree or relevant advanced training (Associate's Degree or Technical School) may substitute for up to 2 years experience.

Valid State Drivers License required. Illinois wastewater treatment license preferred.
Position requires on-call duty for a week at a time, on a rotational basis. Knowledge of techniques, equipment, facilities, materials, methods, and procedures used in operations, maintenance, construction, and mechanical repair of the water/ww facility; knowledge of health and safety regs
Job Requirements
Conduct periodic inspections of the facilities and perform operations and maintenance as dictated by O & M Manuals, keeping in compliance with applicable state and federal regulations.

Collect samples and identify concentrations of chemical, physical or biological characteristics of water and wastewater as required in accordance with local, state, and federal requirements; gather and test water samples for plant efficiency.

Performs maintenance of the water/wastewater system and general housekeeping duties; calibrate, modify, or repair instrumentation and control equipment including recorders, flow meter, and other water quality monitoring equipment.

Follows Company Environmental, Health and Safety Policies, and reports unsafe conditions immediately.

Maintain a variety of records related to inspections, maintenance activity, water supply, consumption, etc. when assigned, for working with regulatory agencies during inspections and audits

Performs other related functions as they become apparent.
Skills & Knowledge:
Skill in planning, scheduling, prioritizing, and coordinating work within assigned work area.

Skill in the use of motorized vehicles and equipment such as fork lifts, heavy trucks, tamper, portable generators, portable pumps, ditch witch, etc. as required.

Skill in the use of power tools such as saws, compressors, sanders, grinders, etc. as required.

Skill in the use of common hand tools. Skill in the use of communications equipment such as mobile radio, etc.

Ability to remain alert and attentive to job requirements and co-workers.

Ability to read gauges and meters.

Ability to establish effective working relationships with employees, supervisors, customers and the general public.

Ability to work in a team environment.
To Apply - send cover lt & resume to Recruiter by email: sharon.masterson@amwater.com

Send a link to a friend
---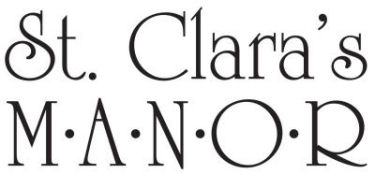 RNs and CNAs
Interested in becoming a part of a team which really cares about quality patient care?
St. Clara's Manor is looking for Illinois licensed registered nurses and CNA's that are dedicated to the physical and emotional restoration of our long term care residents. We currently have full time openings for the second shift.
We can offer you a competitive wage, benefits and a great staff of caregivers to work with, plus much more.
Please apply within; Mon – Fri between the hours of 8am and 4pm.
St. Clara's Manor
200 5th Street
Lincoln, IL 62656

Send a link to a friend
---

Advertising Sales Representatives
Do you enjoy meeting people, developing marketing programs, or get a kick out of helping others achieve their goals? We are looking for sales people to call on businesses in and around Logan County to advertise online and in print.
Must enjoy working with people, have good communication skills, able to work in a fast paced environment with deadlines, be energetic, highly organized and dependable.
Commission Driven. Flexible schedule. Experience not necessary.
Please submit a resume to:

Send a link to a friend
---
---