Lecture and viewing party Sunday for meteor shower

Send a link to a friend
[August 07, 2012] LEWISTOWN -- Dickson Mounds Museum and the University of Illinois at Springfield's Therkildsen Field Station at Emiquon will present a two-part program, "Meteor Showers -- Bringing Visitors from Outer Space," as the Second Sunday Science Lecture Series topic in August. There will be a lecture Sunday afternoon and a star party in the evening.
Lecture: On a typical dark night you can see about five or six meteors streak across the sky each hour. In August, the Earth will pass through a trail of debris left by comet Swift-Tuttle. During that passage, the frequency of these visitors from beyond the Earth will increase markedly in an annual event called the Perseid meteor shower. Professor John Martin of the University of Illinois Springfield will explain the origin and physics of these celestial fireworks. The lecture will be in the auditorium at Dickson Mounds Museum and begins at 2 p.m. Sunday.

Field trip: In the evening, join Martin on the shore of Thompson Lake for an annual party to view the Perseids meteor shower live. The star party will begin at 9 p.m. at the Lakeside Observatory boat landing area on Thompson Lake at the Emiquon Preserve. Participants are encouraged to dress appropriately for the weather and bring their own lawn chairs and bug spray.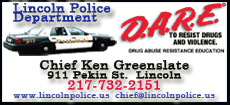 The program is free and open to the public; reservations are not required. Contact the museum at 309-547-3721 for more information or with any questions.
The Illinois State Museum -- Dickson Mounds is located between Lewistown and Havana, off Illinois Routes 78 and 97. The museum is open free to the public from 8:30 a.m. to 5 p.m. every day.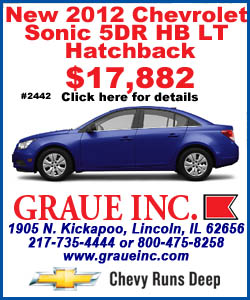 The Thompson Lake landing is located directly off the east side of Illinois Routes 97 and 78, approximately half a mile north of the Dickson Mounds turnoff. A sign will be posted at the turnoff. A map is also available online at http://www.uis.edu/emiquonabout/images/
mapToTNCEmiquon.jpg or as a Google map at https://edocs.uis.edu/kmill2/www/
map-simple-edocs.html.
For more information, call 309-547-3721 or TTY 217-782-9175, or visit http://www.experiencedicksonmounds.com/. On Facebook, like Illinois State Museum -- Dickson Mounds and the Therkildsen Field Station at Emiquon.
[Text from file received from Dickson Mounds Museum]