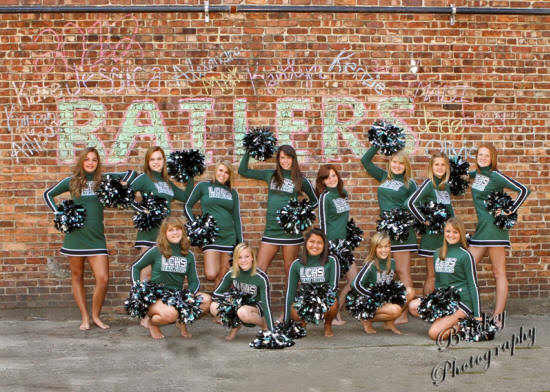 Are you ready for some football! The LCHS Railers will hit the field tomorrow night for their first game of the season, and cheering them on will be this great group of ladies.
Pictured, left to right, first row: May Hudspeth, Jeris Bender, Emery Walters, Karrah Dean and Olivia Hudspeth; second row: Madison Ewald, Mackenzie O'Donohue, Alexandra Costello, Kaitlyn Nelson, Jessica Plummer, Jade Mileham, Allison Bone and Kathryn Benne.
Photo by Brickey Photography (Click on photo for larger image.)
By Justin Tierney

CLOSE UP: Aug. 21
Writing club, humane investigator training, Grandparent Breakfast, VFW scholarship competition, Rock 4 Life, Mothers of Preschoolers group, hunter safety course, festival volunteers needed, evening at Cro'Hurst, Moving Forward 5K, Head Start recruitment
Zooming in on the people, places and things that make this community interesting!
sponsored by CHRIS COYNE, Agent -- State Farm Insurance