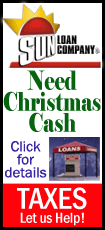 However, local historians Paul Beaver, Anne Moseley and Ron Keller collectively have sighed relief and put their stamp of approval on Steven Spielberg's latest film, "Lincoln."

The three hosted a panel discussion about the film last week at the Lincoln Heritage Museum on the campus of Lincoln College. A large crowd turned out, not only to hear what they had to say but also to pose questions to the three and express their own opinions on the movie.

Professor Beaver is a former director of the Lincoln Heritage Museum. He also taught history in other local schools. He is well known in the Logan County area and beyond as having studied the life of Abraham Lincoln, particularly as Lincoln is related to Logan County, and Beaver has published books to that effect. His most recent work is his book "The Last Farm Boy."

Ron Keller is an assistant professor of history at Lincoln College and the current director of the museum. He is the co-author with Beaver of a book entitled "Abraham Lincoln in Logan County."

Moseley is the assistant director of the museum, and according to Keller, who offered her resume, a "historian in training."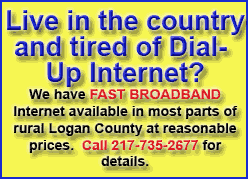 Keller was the first to comment on the movie. He said that many times he has wanted to actually see what Lincoln looked like.
He spoke with enthusiasm as he said: "I've always wanted to know what Lincoln would look like if he was walking. I saw that for the first time in this movie. I was blown away by this performance. Daniel Day-Lewis is one of the best actors ever. I don't think he impersonated Lincoln as much as he embodied him."
Keller went on to say: "He got it -- everything from the voice to that very last scene walking down the hall has the leap almost, the gait, that was so Lincoln."
When the cast was originally laid out for the movie, Liam Neeson, who had worked with Spielberg on "Schindler's List," was to play the role of Lincoln. Neeson began work on the project but later withdrew, saying he felt he was too old to portray the role accurately.
Beaver was the second to comment on the movie, saying it was interesting that the role of Lincoln was originally pegged to go Neeson. Beaver felt when that was announced that he was a top choice. He said that when he learned that Neeson had resigned, he was really disappointed. However, after having seen the movie, he agreed with Keller that no one could have done a better job of portraying the 16th president than Day-Lewis.
Beaver noted his telling scene in the movie: "To me, the scene where he really, absolutely was Lincoln was when they were in the telegraph office with the two lieutenants getting the messages."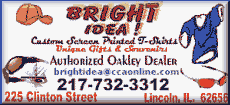 Beaver went on to explain that for the president, going to the telegraph office was a nightly routine. He walked across the street and into the office, where he would receive word of the casualties and other updates on the battles taking place.
"Every night, most of the news was pretty horrific with the casualty list and so on. To me, watching that, that is how I envisioned Lincoln, how he would have been."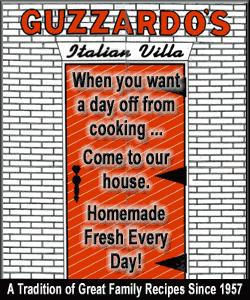 Beaver concluded that he was amazed by the movie, and noted that even the makeup that made Day-Lewis Lincoln was "done to a T."
Moseley wrapped up the opening comments by saying she thought the film was phenomenal. Moseley said she had grown up with the Lincoln portrayals of the 1930s, including Raymond Massey, who has long been considered one of the best in the portrayal of the president.
Moseley focuses her historical studies more on the individuals involved in historical events, rather than the events themselves. She said as such, she gets to know the person, and then she wants to also know the people who were a part of their lives.
"One thing I loved," she said, "is that they finally got the voice right."
History has recorded that Lincoln had a higher pitched voice, which did not carry well in a crowd. Moseley commented on accounts she has read that indicated Lincoln could not always be heard when giving his speeches.
Many of the previous Lincoln portrayers have not been able to capture what the voice really should be, but Moseley felt that Day-Lewis finally got it right.
Moseley is also a fan of Mary Todd Lincoln and Lincoln's son Tad. Moseley commented that over the years there have been a variety of versions of Mary Todd Lincoln. She noted versions of Mary that portrayed her in extremes, always being portrayed in a negative way or an extremely positive way. She noted that with Speilberg's version, there was a happy medium. Moseley said she was glad for that because "Mary needed that balance."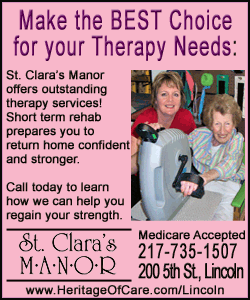 Moseley also noted she enjoyed seeing Lincoln interact with his cabinet members. Lincoln was commonly known for telling jokes, almost to the extreme. Moseley said that to hear Secretary of War Edwin Stanton say in the movie, "Oh, not another joke," was great to see.
Moseley concluded: "I think that this particular movie with the actors that were portraying these important individuals in our nation's history, I think we have gone to great steps and great leaps to finally come as close as we can possibly get to what life would have been like."
[By NILA SMITH]
Past related articles