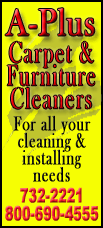 Enterprise zone legislation
Enterprise zone administrator Will D'Andrea reported that at a recent zoning conference it was announced that new and completely different legislation will begin in 2016, when all of the enterprise zones in Illinois will expire and new boundaries will have to be drawn. As a result, communities in Illinois will have to reapply under a new set of guidelines.
"Anything the administrators knew about the enterprise zone got thrown out, because the whole landscape has changed," said D'Andrea. He said that early next year, he will begin providing information to relevant organizations in the area in order to prepare for the reapplication process.
D'Andrea did not have much information as to all of the specifics, but he is hoping more will be available early in the spring.
Septic permit requirements
Chairman David Hepler reported to the committee that he had received questions as to why the county requires a septic permit in order to obtain a building permit. Hepler asked zoning officer Will D'Andrea about this prerequisite.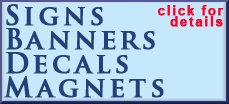 "We do require as part of the building permit, as part of the application, that they (the builder) provide adequate septic service at the proposed location. I think that's a wise idea," said D'Andrea.
D'Andrea also said that a septic permit is also required when building an addition, should the building in question not be able to support the extra sewage use. Otherwise, problems could arise via septic systems breaking down sooner, causing problems for owners and any future owners.
D'Andrea also said that while he issues septic permits, the health department also has to provide their own permits. D'Andrea also asks to see the health department permits before he authorizes a building permit. Both of these permits last for 90 days. Within that time, any builder has to begin construction. Under repeated circumstances that prevent construction, a waiver that removes a reapproval fee might be granted, depending on the conditions.
"Once that permit leaves my hand and gets in the hands of the owner, I'm done," said D'Andrea. After that step, he is not required to inspect the septic system; that becomes the job of the health department.
Quarry rezoning
D'Andrea told the committee that there will be a new meeting of the zoning appeals board on Monday at 7:30 at West-Lincoln Broadwell. The appeals board is expected to have a recommendation for the county board to vote on this month. The recommendation will concern whether or not Doug Muck should have his land rezoned in order for Hanson Materials to build a new limestone mining operation.
Muck was present to provide a small update on the situation. Hanson will send two representatives to attend the meeting Monday for any questions that arise. Muck also said that they have nearly finished the written agreement that was requested after the meetings in November.
"I required in our agreement that they (Hanson) agree to take care of water for all the objectors, landscaping, provide them with water equivalent to what they have now," said Muck. Muck said the likely first step, should the agreement be approved, would be to test the wells in the area in order to determine quantity.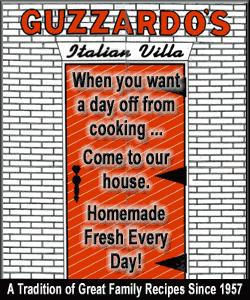 Muck also said that he has been coordinating efforts between Hanson and AWEM, which is overseeing the Sugar Creek wind farm. The two companies are using Muck as a coordinator to ensure that the power demands of the two companies do not potentially interfere with one another in the future.
At this point, the county board is not required to hold any more public hearings. D'Andrea recommended that the committee take a moment to think about how they want to approach this topic at the board of whole meeting.
Hepler suggested that both sides be given five to 10 minutes to present a short summary of their argument. D'Andrea agreed, saying that both sides have voiced their concerns adequately over the past few months.
Muck said he believes both sides have received adequate time to voice their opinions. "Those guys are patient," he said, referring to the appeals board members and the amount of information presented to them.
"They don't want anybody to say, 'We did not get a chance to speak,'" said D'Andrea.
Bill Martin commended the appeals board for their efforts in ensuring everyone has had their chance to speak.
When the recommendation is brought to the county board, a vote of three-quarters majority will be required to take action.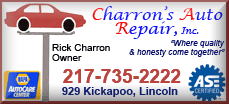 Those present for the meeting were committee chairman David Hepler, Bill Martin, Jan Schumacher, Robert Farmer, Andy Meister and zoning officer Will D'Andrea. Doug Muck was present as a guest.
[By DEREK HURLEY]
For more information on the Lincoln/Logan County Enterprise Zone, contact zoning officer Will D'Andrea:
Logan County Zoning Office
529 S. McLean St.
Lincoln, IL 62656
Phone: 217-871-6606
Email: wdandrea@co.logan.il.us
Enterprise zone territories and extensions are shown on Logan County's GIS. Zoning and other optional layers are also there. Go to the county's website, http://www.co.logan.il.us/. Click on "GIS" on the navigation bar at the side, and then under "Welcome," click on the words "Internet Mapping." Or go direct from this link: http://www.centralilmaps.com/LoganGIS/.
Articles on rezoning request